President Obama's Curiously Halting Condemnation Of Israeli Teens Executed By HAMAS
June 30, 2014 – San Francisco, CA – PipeLineNews.org – This afternoon the crumpled bodies of kidnapped [June 12] Israeli teens, Naftali Fraenkel, Eyal Yifrach, and Gilad Shaar were found, executed by HAMAS, the Muslim Brotherhood created terrorist group sworn to the destruction of the Jewish state.
Reaction by the White House was uncomfortably nuanced and infinitely more restrained than if, for example the case had involved the high profile murder of a single kidnapped Black youth by a White Supremacist group.
The diplomatic meat of the PR release was formal and terse after the perfunctory "oh my, this is horrible, I feel your pain..." preface:
"The United States condemns in the strongest possible terms this senseless act of terror against innocent youth. From the outset, I have offered our full support to Israel and the Palestinian Authority to find the perpetrators of this crime and bring them to justice, and I encourage Israel and the Palestinian Authority to continue working together in that effort. I also urge all parties to refrain from steps that could further destabilize the situation . As the Israeli people deal with this tragedy, they have the full support and friendship of the United States." [source, Statement by the President on the Deaths of Naftali Fraenkel, Eyal Yifrach, and Gilad Shaar , WhiteHouse.gov]
Considering the circumstances, three innocent children abducted on their way home from school and subsequently murdered, and as set against the very public context of a caliphate on the march, the WH condemnation was inappropriately impersonal, insensitive and lacked the moral outrage which we know Mr. Obama can summon when he so desires.
There was none of the, "If I had a son..." theatrics which have become Obama's stock-in-trade.
At the same time, from a strategic foreign policy perspective, the presser telegraphed a message of weakness to our adversaries as if an event of this magnitude was of little consequence.
[Read More]
Obama Lied, Christians Crucified
By WILLIAM MAYER
June 30, 2014 – San Francisco, CA – PipeLineNews.org – Make no mistake about it, the escalating jihadist surge in Iraq and Syria is now owned by President Obama.

This is his war.

As a result of more than two years of feckless inattention, including the administration's failure to negotiate a status of forces agreement with the Maliki government, the country teeters on the verge of becoming a de-facto terrorist state.
If the country falls, American interests - secured through the sacrifice of nearly 4,500 American soldiers - won't be the only casualty.
As reports continue to filter in it's becoming clear that the Sunni terrorist army, ISIS, is engaging in a savage religious cleansing of Christians in the areas which it now holds.
"And now, with the raging incursion of ISIS – a brutal Al Qaeda affiliated terrorist group – the religious cleansing of Iraq's Christians is nearing completion as well. Iraq's Christian community is hardly a western innovation or a colonial relic. It dates from the 1st Century, when two of Jesus' disciples – St. Thomas and St. Thaddeus (also known as St. Jude) – preached the Gospel in what was then Assyria. There has been a Christian presence in Iraq ever since. [source, Lila Gilbert, The religious cleansing of Iraq's Christians, Fox News]
A definitive example of what's happening has occurred in the city of Mosul, where over the last two weeks thousands of Christians have been forced to flee as ISIS took over the city.
"According to CNN, militants believed to be from the Islamic State in Iraq and Syria (ISIS) took control of the airport, government offices, and TV stations. Iraqi police and soldiers fled from the onslaught. The militants freed around 1,000 militants from the Mosul prison.
[Read More]
Admitted Terrorist Sami Al-Arian Contempt Case Dropped
June 28, 2014 – San Francisco, CA – PipeLineNews.org – On Friday, Federal Judge Leoni Brinkema, a Clinton appointee, dismissed the criminal contempt case against admitted Palestinian Islamic Jihad terrorist Sami Al-Arian.
Before his 2002 firing [loudly protested by faculty] Al-Arian had worked as a professor of computer engineering at the University of South Florida.
Though Al-Arian initially was technically under house arrest during the appeal, the restrictions placed upon him by Brinkema were minimal, allowing him to return to the stealth jihad.
Al-Arian now faces a deportation order, though considering the current occupant of the WH we have serious doubts as to that happening any time soon [for additional information please refer to, Breaking News: Al-Arian Contempt Case Dropped, Investigative Project on Terrorism ].
About the case, in a press release issued on April 17, 2006, the DOJ stated:
"Former University of South Florida professor Sami Al-Arian has pleaded guilty to a charge of conspiring to provide services to the Palestinian Islamic Jihad (PIJ), a specially designated terrorist organization, in violation of U.S. law, the Department of Justice announced today.

In a closed proceeding before a federal magistrate at U.S. District Court in the Middle District of Florida last week, Al-Arian pleaded guilty to Count Four of the indictment against him – a charge of conspiracy to make or receive contributions of funds, goods or services to or for the benefit of the Palestinian Islamic Jihad. The plea hearing was closed over the objections of the government and unsealed today. The guilty plea was accepted by U.S. District Court Judge James S. Moody, Jr. this afternoon. Sentencing was scheduled for May 1, 2006.
[Read More]


The Exponential Growth of Revolutionary Islam Under President Obama
By WILLIAM MAYER
June 23, 2014 - San Francisco, CA - PipeLineNews.org – In the relatively short time span of two weeks, President Obama – once again startled by critical developments in foreign affairs - has been forced to confront the presence of a large jihadist force - the Islamic State of Iraq and al-Sham [ISIS] - which has infiltrated across the Syrian border into Iraq and is now controlling the major cities of Mosul [Iraq's second most populous] Tikrit and Fallujah.
The legacy media In what appears to be an effort to limit Mr. Obama's exposure as being labeled either naïve or a charlatan when he declared al-Qaeda to be moribund, has portrayed ISIS as being a renegade group of jihadists [please refer to, Mark Tran, Who are Isis? A terror group too extreme even for al-Qaida, UK Guardian] who were dismissed by al-Qaeda Central's emir, Ayman al-Zawahiri because it was unnecessarily brutality.
The press isn't alone.
Some scholars also contend that al-Qaeda is no longer a serious threat, arguing that the group has been decimated.
"…Al Qaeda is no longer seen as an existential threat to the West in a clash of civilizations, and it is no longer believed to have deeply penetrated societies…While the hysteria over a global conspiracy against the West has faded.." [source, Marc Sageman, The Stagnation of Research on Terrorism, Chronicles in Higher Education]
[Read More]
August 23, 2013 – San Francisco, CA – PipeLineNews.org – According to Fox News, inside sources have disclosed that the U.S. Spec Ops team which would normally be tasked with hunting down and terminating the Muslim terrorists responsible for the Benghazi atrocity has been pulled from its theater of operations.
Targets had already been identified and vetted, but Obama didn't have the balls to pull the trigger. "Special operators in the region tell Fox News that..Benghazi targets have been identified for months, officials in Washington could 'never pull the trigger.'…much of the information on Benghazi suspects had been passed along to the White House after being vetted by the Department of Defense and the State Department -- and at least one recommendation for direct action on a Benghazi suspect was given to President Obama as recently as Aug. 7…[as a result]…prison breaks in the country have eroded security. U.S. special forces have now been relegated to a "villa," a stopover for the operators before they're shipped out of the country entirely.
'We put American special operations in harm's way to develop a picture of these suspects and to seek justice and instead of acting, we stalled. We just let it slip and pass us by and now it's going to be much more difficult,' one source said, citing 1,200 prisoners escaping two weeks ago. 'It's already blowing up. Daily assassinations, bi-weekly prison escapes, we waited way too long.'" [source, Adam Housley,
Team Involved In Tracking Benghazi Pulling Out, Sources Say
] None of the above should surprise anyone who routinely follows national security matters. Team Obama/Morsi continually side with the jihadists while savaging those whose business it is to keep the U.S. secure from internal and external threat, especially those posed by the Islamic jihadists.
By WILLIAM MAYER
August 22, 2013 – San Francisco, CA – PipeLineNews.org – Team Obama/Morsi in numerous statements over the past week has clearly indicated its continued support for the Muslim Brotherhood.
"Dying in the way of Allah is our highest hope…" [from MB mission statement]

Nice peaceful fellows, don't you think?

Additionally, the administration has engaged in a bizarre display of callous moral equivalency, likening the Egyptian military response to the Brotherhood's violent jihad with unprovoked attacks by these same Muslim Brothers and their supporters, on the Coptic Christian community. So far this terrorist activity has resulted in the closing of over 50 churches of which at least 40 have been burned.

We note that even when tepid remarks are made by this administration regarding the genocide which is being carried out by the Muslim Brotherhood against not only the Egyptian, but the dwindling remainder of the Middle East's Christian community, are always followed by expressions of outrage over the supposedly unfair treatment of the single most dangerous terrorist organization on Earth, the Ikhwan [Arabic for the Brotherhood].

What follows is a sampling of the administration's remarks regarding what is obviously a full-fledged civil war in Egypt between general al-Sisi's military government and the country's revolutionary Islamic jihadists.

Of particular interest, troubling evidence has been presented suggesting that the MB is allied internationally with similarly motivated groups such as the Libyan based Ansar Al-Shari'a, a group alleged to had been conducting high-level planning sessions with now ousted Mohammed Morsi regarding the 9.11.12 attack on the U.S. consulate in Benghazi. [see, Raymond Ibrahim, Behind Benghazi: Muslim Brotherhood and Obama Administration, CBN News as republished by the Middle East Forum]

From the Dept. of State's press gaggle, 8.15.2013:
"…MS. PSAKI: Well,
we've been clear, and this has consistently been our position, that all parties, including members of the Muslim Brotherhood, who we have been in touch with, and – but Deputy Secretary Burns met with representatives of when he was there just two weeks ago. So all parties includes the Muslim Brotherhood
. It includes members of the government. And certainly, not only are high-level officials on the ground, but the Secretary and the Deputy Secretary and other members of the Administration have been in touch with representatives of all parties…"
By EMERSON VERMAAT
August, 20, 2013 – San Francisco, CA – PipeLineNews.org - Ebru Umar is a Dutch-Turkish columnist and vocal critic of Islam. She was born and raised in the Netherlands and now writes for the Dutch newspaper "Metro." Her predecessor was Theo van Gogh who was murdered in November 2004 by Mohammed Bouyeri, a Dutch-Moroccan admirer of Osama bin Laden. About one month ago, on July 19, Ebru Umar called the Muslim prophet Mohammed "that dead guy" ("die dooie gast"). She writes that in the past fifteen years religious lunatics multiplied in Turkey and that these people "worship the book of a man who died centuries ago...that dead prophet Mohammed is even more dead than Atatürk."
Shortly after the publication of her column Ebru Umar received more than 2000 death and other threats via Twitter. It was, as she later wrote "a tsunami of tweets." Many of these threats were issued by second or third-generation Turkish immigrants. In a Dutch TV program Ebru Umar complained about the "Islamization of the Netherlands." "Why do these young guys take sides with Turkey and not with the Netherlands? "They grew up in Holland and not in Turkey, yet grammatical errors abounded in their tweets," Ebru Umar said. In another column she referred to the originators of all those death threats as "Netherturkishstan." "Just because I observed that both gentlemen (Mohammed and Atatürk) were dead. How disrespectful for me to do so!"
In an article in the liberal Dutch newspaper "NRC Handelsblad" Miss Umar wrote that she was struck by the fact that the teenagers and kids who threatened her knew a lot about Islam. Who were their teachers? Their Islamization in a country where more and more people are no longer religious is remarkable, she writes.
Obsequious apologies
We know that radical Muslims frequently burn down churches of Coptic Christians in Egypt. They abduct and rape their daughters, forcing these defenseless girls to convert to Islam. But Muslim immigrants also threaten Coptic Christians in Europe, especially if these Christians are very critical of the anti-Semitic and anti-Christian Muslim Brotherhood. Recently, they issued death threats against a woman named Monique Samuel, whose father is from Egypt. Three young Dutch-Moroccan males forced her car to stop and intimidated her on July 28. They said that she offended their prophet Mohammed. The next day she appeared in the Dutch TV talk show "Knevel & Van den Brink" ("KB"), emphasizing that she did not hate Islam and Mohammed. "I am threatened because I am critical of the Muslim Brotherhood," she said. "That's why people now think I am an Islamophobe." "I do not despise the prophet, on the contrary, I admire his wisdom." "Hi, Muslims, you want me dead, but you are really dear to me."
By CHERYL GATESWORTH
August 19, 2013 – San Francisco, CA – PipeLineNews.org - Last month marked the 17
th
anniversary of the loss of TWA Flight 800 off the coast of Long Island, New York. All aboard perished. TWA Flight 800 , a suspenseful and well researched documentary was presented on cable television on the anniversary of the event. The film was produced by physicist Tom Stalcup and Emmy award winning journalist, Kristina Borjesson. Dr. Stalcup was a PhD candidate in physics at the time of the event and has spent the past 16 years investigating the crash.
The film's credibility is enhanced not only by the impeccable credentials of Dr. Stalcup but also by the testimony of six whistle blowers who broke their silence, each of whom was intimately involved in the
investigation
. At the end of the documentary Dr. Stalcup is filmed speaking to an audience of relatives of the victims where he offered them the opportunity to petition federal authorities [presumably DOJ] for a re-opening of the case.
The film conclusively debunks the conclusions presented jointly in 2000 by the FBI and the National Transportation Safety Board (NTSB).Their conclusion, which was intended to be the politically correct final word, was that the tragic event had been caused by a spontaneous explosion in the aircraft's center fuel tank that had somehow been ignited by something unspecified. The competing theory has always been that the airliner had been brought down by one or more surface to air missiles.
The documentary makes it clear that the role of the FBI Assistant Director in Charge of the New York Office, James K. Kallstrom, was to smear the missile theory as totally mistaken and to thoroughly discredit and demonize those who held it, despite whatever credentials or contradictory facts they brought to bear on the controversy.
Consider the below testimony:
"To sum up, Mr. Chairman, we have a number of significant investigative, scientific and analytical initiatives which we hope to complete within the next 60 to 90 days and, to date, the FBI's exhaustive investigative efforts have not uncovered any evidence that the destruction of Flight 800 resulted from a criminal act. I thank you for your time and I would be happy to answer questions from the Committee." [source, Testimony of James K. Kallstrom before the Senate Committee on Transportation and Infrastructure Subcommittee on Aviation July 10, 1997]
Ülrich Larsgroth, special to PipeLineNews.org
August 15, 2013 - San Francisco, CA - PipeLineNews.org - Let's get this out of the way first; we not only support, we applaud the long overdue "heavy handed" treatment being dished out by the Egyptian military as it attempts to crush the main directorate of the hated, terrorist Muslim Brotherhood.

Thus we are on board with a full scale military response against the Ikhwan, which is both an enemy of the Egyptian people and a proven threat to the world. Understanding the MB's ideology is easy, read its defiant, jihadist motto:

"Allah is our objective. The Prophet is our leader. The Qur'an is our law. Jihad is our way. Dying in the way of Allah is our highest hope. Allahu Akbar!"

That seems unambiguous. It's a triumphalist declaration of war against the non Muslim world. We ask you, what government on earth could possibly co-exist alongside such an organization?

What grounds are there for "compromise," a word much overused by the left? On that matter perhaps you should consult with the president, who seems to still be in the Ikhwan's corner.


Fortunately, as Americans are now starting to learn, our legacy media considers itself to be members of the president's press office.

As a result there is no task too degrading or servile as long as it promotes the agenda of this WH. Right now the administration's toadies at the NY Times, Washpost, LA Times and the network talking head pretend news broadcasters are furiously engaged in their latest project, to support Team Obama's efforts to rescue the MB.

For the record, most of these people couldn't give you a single fact concerning the MB's ideology. They just don't care because, in their smug leftist outlook they just know better, even if they know nothing, which is often the case.

Let there be no doubt, Morsi was Obama's man, a policy made clear by his dim witted ambassador to Egypt, Anne W. Patterson, who has been running interference for her boss and pulling the strings so as to leave as few fingerprints as possible.
August 14, 2013 – San Francisco, CA – PipeLineNews.org – As we have detailed on numerous occasions - see for example, African Atrocities By Jihadist Group Continue - Slit School Kids' Throats and U.S. State Dept. Disinformation Campaign Continues: Islamic Jihad Is Legitimate Response To "Economic And Political Needs" - Nigeria's bloody Muslim terrorist organization Boko Haram, along with the similarly motivated Somali jihadist Al-Shabaab, represent a grave threat to the stability of Northern Africa and by extension the U.S.
Boko Haram might well pose the biggest threat in that regard as it recently [upon a very successful campaign of horrific violence] has become even more strident, claiming that it does not fear America. In the mean time it has focused on control or at least disruption of Nigeria's booming petroleum business.
As reported by the Premium Times' Ola Au'du, Boko Haram leader laughs in new video, claims sect winning war against Nigerian military
"…The Boko Haram leader, Abubakar Shekau, has, in a newly released video, claimed responsibility for the recent attacks in different
Borno
and
Yobe
communities including Malumfatori, Bama, Biu, Konduga, Gamboru Ngala, Gwoza, and Damaturu. Close to 100 people including about 14 soldiers were killed in the various attacks; with the latest being in Konduga over the weekend when about 44 people were killed when gunmen dressed in military uniform attacked worshippers in a mosque…We call on you all to repent and come to the ways of Allah. Forget about constitution and accept Shariah. We don't have socialism, we don't know communism, we don't want federalism, but we are Muslims…"
Team O might take note that Shekau openly states that his mujahideen insist on nothing less than a fully Shari'a compliant national government and they don't care that slightly more than half of the country's population are Christians...
offblockquote
[Read More]
July 30, 2013 - San Francisco, CA - PipeLineNews. org – The deliciously salacious aspects of Anthony Weiner's now not-so-private-life are impossible to avoid, plastered across the spectrum of broadcast news. This emphasis appeals mightily to the prurient interests of MSNBC's drone core demographic far more effectively [not to say entertainingly] than a high speed car chase followed by the requisite crash and burn fireball.
We have touched [sorry] on the topic of Ms. Abedin's fixation with sidling up to the seat [this is getting weird] power, but wish to expand [uhhh…last time, honest] upon it a bit.
1. Weiner dude is a pathetic person, we pity him, perhaps the best he can expect at this point.
2. Ms. Abedin is very closely linked [through familial ties] to Egypt's terrorist Muslim Brotherhood, It's of note that the group's leader, Mohamed Morsi…victim of a military coup d'état] is now ensconced in a dank cell next to the now comparatively moderate Hosni Mubarak [whom Morsi tossed in the slammer]. The universe does not operate without a sense of ironic humor it seems.
3. Abedin hitched up with Hillary in the mid nineties, has not been seriously vetted despite her serving essentially as an Assistant. Secretary of State. To our knowledge no one has seriously pursued the exact circumstances which these two met and drew so close to each other. Looked at from a skeptical but entirely reasonable perspective, Hillary and Ms. Abedin's relationship is far more authentic a marriage than their legal pairings with, respectively, ex-president Clinton and the Weinerdude.
4. Thus Abedin had extraordinary access to national security information which would have normally called for the full FBI Monty. Having gone through such once, I can attest that these folks are firmly pleasant and very thorough…yes guys I still prefer size 10 ½ classic wingtips, though on occasion I do lust after the Zuckerbergian Silicon Valley high level executive standard of Stefano Bemer footwear. Yes, they remain superbly crafted despite the recent passing of the company's found - his lifework, the custom shoe shop, continues to chug along in the hand-crafted Italian tradition of exquisite leather work.
July 24, 2013 - San Francisco, CA - PipeLineNews. org - According to Representative Frank Wolf [R. VA], what we have long suspected - that the CIA, apparently with full knowledge of Barack Obama - blocked what would almost assuredly be an almost automatically triggered rapid response [SpecOps, not meaningless gestures] to the Benghazi terrorist attack. [Note: embassies are very real extensions of the sponsoring governments, they are inviolate under international law:

"...an embassy or consulate represents a sovereign state. International rules do not allow representatives of the host country to enter an embassy without permission --even to put out a fire -- and designate an attack on an embassy as an attack on the country it represents..." [source, U.S. State Department website]

Thus the full dimensions of Team Obama's now faltering effort to suppress the truth regarding this matter.

As the Wolf presser states:

"...In today's question(s) about what happened in Benghazi, Rep. Frank Wolf (R-VA) asked:
[Read More]
By WILLIAM MAYER


June 25, 2013 – San Francisco, CA – PipeLineNews.org – In what can only be called an improbable turn of events, Steven Emerson's emotionally charged film - an indictment of Islamic jihad/radicalism as well as the Shari'a - was selected as "Best U.S.A Documentary on a Political Subject," at the very presigious New York Film Festival.
This is really kind of mind blowing, given the reality that works which are perceived as being contra liberal never get much of a look, if any, at these "festivals," which usually feature film after film depicting America's alleged "crimes," from colonialism through Zionism with a little "institutional" racism and burning crosses thrown in for leavening.
So it is especially noteworthy that Grand Deception, which is so in-your-face politically incorrect, especially in a country eager to contort itself into a near pretzel shape in order to cater to the tender sensibilities of our Muslim brothers and sisters, was so honored.
As Mr. Emerson's Investigative Project on Terrorism website explains:
"Using undercover recordings, court exhibits and interviews with front-line law enforcement officials and Muslim experts on radical Islam, the 70-minute film focuses on the Muslim Brotherhood and its penetration in the United States. The objective was to juxtapose what Islamists say about terrorism among themselves against what they say for public consumption, Emerson said during a red carpet interview at the New York screening. "The other issue, of course, is to empower and to give a venue to genuine moderates who really reflect a moderate point of view of Islam who aren't given the empowerment they deserve because they are basically vilified by these radical groups who don't want their stage taken away from them."
We congratulate Mr. Emerson for being singled out for this honor. You have and continue to be a tireless [not to mention fearless] researcher who has devoted his life to educating the public as to the danger posed by creeping Shari'a and jihadist ideology.
June 18, 2013 – San Francisco, CA – PipeLineNews.org – To read the headlines it's like "surprise we are going to war…well kinda," against Syria's Assad regime.
It seems that Mr. Obama's is still busy, further complicating his disastrous foreign policy by moving on Syria in a way which could quickly develop into a major disaster. If this news constitutes a revelation to any serious national security wonk, or even someone simply interested in diplomacy then they had better not quit their day job.
[Read More]
May 29, 2013 - San Francisco, CA - PipeLineNews.org – Janet Napolitano, of DHS infamy, is all atwitter at the prospect of manufacturing firearms made out plastic through the use of 3-D printers and appropriate working blueprints.
A national security bulletin issued by DHS on the plastic pistols [called Liberators] as revealed by Fox News stated in part:
"Significant advances in three-dimensional (3D) printing capabilities, availability of free digital 3D printer files for firearms components, and difficulty regulating file sharing may present public safety risks from unqualified gun seekers who obtain or manufacture 3D printed guns…" [source, Jana Walker, Homeland Security bulletin warns 3D-printed guns may be 'impossible' to stop']
According to Nappy, the technology is so fraught with peril that she is raising the hue and cry in hopes of spurring legislators into enacting another useless statute to control what isn't a problem, the prospect of printers spitting out plastic AR even marginally equivalent to what can be bought in gun stores across most of the U.S. [CA, NY, etc., no guns for you] is remote at present.
Long term, no legislation can possibly contain the spread of groundbreaking technology.
3D printing is by no means a secretive process and more and more items can be made in this fashion, with ambitious plans to construct entire buildings or automobiles within possibility.
Regardless, despite the promise [for good or ill] of the technology this obviously shouldn't be a front burner issue within the national security establishment.
[Read More]
April 30, 2013 - San Francisco, CA - PipeLineNews.org - On Monday, the 29th, Iran's Supreme Leader, Ayatollah Khamenei delivered opening remarks as Iran hosted the "Islamic Awakening, Ulema Conference." The event was held in Tehran.
His 3,600 word speech was devoted to an analysis of what has come to be called the "Arab Spring."
We note two major themes of the Ayatollah's address:
1. Khameinei views as being very positive for the spread of Islam, the multiple Muslim-led revolutions which are taking place in the Middle East and North Africa in that they have the potential of starting the process of establishing the world-wide caliphate:
"...Today the subject of Islamic Awakening, which you will discuss in this conference, tops the list of the issues of the Islamic world and the Islamic Ummah, an amazing phenomenon that will result in the re-emergence of Islamic civilization - for the Islamic Ummah and then for all of the world - in the not too distant future providing that, with Allah's permission, it stays healthy and continues..."
The turmoil in these Muslim [and also in his eyes, "pre-Muslim," countries] is caused by a revolutionary form of Islamic ideology which the Ayatollah views as being the correct interpretation of Qur'anic scripture, in that it is aggressive, uncompromising and is geared towards global domination. "...This is the first sign of the political and revolutionary events in North Africa and the Arab region on a global scale, which itself is a harbinger of greater truths that will come to pass in the future..."
"...The dimensions of this auspicious awakening are widespread and mysterious, but what was witnessed of its immediate outcomes in a few North African countries can make hearts confident about the great and amazing outcomes that will be achieved in the future..."
By EMERSON VERMAAT
April 25 2013 - San Francisco, CA - PipeLineNews org - Qatar, Saudi Arabia and the United Arab Emirates (UAE) are playing a nefarious role in the Middle East and elsewhere, even though these Arab states are publicly supporting the United States. They also strongly support the Muslim Brotherhood and even more radical so-called Salafist groups in Syria and other countries. Radicalized citizens from Saudi Arabia, Syria, the UAE and the Gulf states were involved in terrorism or Al-Qaeda operations. Al-Qaeda leader and 9/11 plotter Osama bin Laden had a Saudi background, so had eight of the nineteen 9/11 hijackers. One of the four suicide pilots, Marwan Al-Shehhi, was a student from the UAE who moved to Germany in 1996. A Syrian Al-Qaeda operative in Spain played a role in preparing the 9/11 attacks. Very recently, two Al-Qaeda militants who planned to derail a train were arrested in Canada. According to media reports one of them was a Tunisian named Chiheb Esseghaier and the other one was Raed Jaser, a Palestinian with citizenship in the UAE.
The Al-Nusra Front in Syria openly declared itself to be a branch of the notorious Al-Qaeda in Iraq. About 500 to 600 young Muslims and Muslim converts from Europe have now joined the Al-Nusra ranks hoping to die as a martyr. If they do not die in Syria, they will return to Europe as well trained and hardened terrorists who will pose a very serious security threat indeed.
Terrorism expert Bruce Riedel claims that Al-Nusra "gets crucial support from the Al-Qaeda core in Pakistan." "Al-Qaeda leader Al-Zawahiri issued a public call in February 2012 in which he urged 'every Muslim and every free and honest person in Turkey, Iraq, Jordan and Lebanon to rise and help their brothers in Syria." "At least one senior member of the Al-Qaeda Shura Council in Pakistan has traveled to Syria to further coordinate plans and operations with the core hiding in Pakistan." "One estimate suggests that as many as 5000 foreign fighters have gone to Syria." Among them are so-called holy warriors (Mujahideen) from Saudi Arabia, Egypt, Jordan, Tunisia, Palestine, Lebanon, Australia, Holland, Belgium, France, Spain, Kosovo, Chechnya, Kuwait, the United Arab Emirates and Iraq. Not only does Al-Nusra want to "liberate" the whole of Syria, but also do they plan to wage jihad against Lebanon, Jordan and Israel. They pose a direct security threat to Israel, especially if they would succeed in getting control of Syria's chemical weapons arsenal.
Al-Nusra is believed to receive money and weapons from the Arab Gulf states and Saudi Arabia. Fox News recently quoted a commander of one of the smaller Syrian opposition groups who blames Qatar, "saying the oil rich Gulf state directs its backing to rebels with a more Islamist ideology." Qatar "has emerged as one of the strongest international backers of the rebellion against Syrian president Bashar Assad," Fox News reported. However, "some rebel brigades complain they are left out in the cold from the flow of money and weapons, sparing rivalries between secular and Islamist groups." Although Qatar denies that money and weapons have been sent to the most radical Islamist Al-Nusra Front, there is no doubt about it that this group is very well armed, trained and financed.
The same happened in Libya in 2011, by the way. A former American defense official quoted by Daniel Greenfield in Frontpage Magazine criticized the Qatari role in Libya when cargo planes with arms shipments from Qatar and the emirates could not be interdicted by NATO planes. "Nobody knew exactly who they were," the official said about the rebels supported by Qatar and the emirates. "The Qataris are supposedly good allies, but the Islamists they support are not in our interest." "In Egypt, Qatar has been a strong backer of President Mohammed Morsi, a veteran of the Muslim Brotherhood," Fox News says.
Qatar's increased influence in Europe
Oil rich Qatar is promoting Islamist causes in Europe, too. Qatar is currently financing so-called "social projects" in the poor immigrant neighborhoods in major cities in France, Italy and Greece. Most of these immigrants are Muslims. There was a row in France over Qatar's intention to poor cash money into the restive and troubled suburbs of Paris, the so-called "banlieus." The French government led by Socialist President Francois Hollande quickly announced it would also invest in the project. "At the heart of the controversy surrounding the fund lies widespread French suspicions over Qatar's soft-power intentions in France's disadvantaged banlieus, home to a significant number of France's estimated 4-6 million Muslims," FRANCE 24 reported. FRANCE 24 is a leading French TV channel. "There is something going on. Nothing is Free, that's for certain," French Middle East expert Karim Sader told FRANCE 24. "We're tempted to link the funding for the suburbs to Qatar's Islamist leanings, given the countries role in financing the Arab Spring Revolutions and the Muslim Brotherhood," Sader said.
By WILLIAM MAYER
April 23, 2013 - San Francisco, CA - PipeLineNews.org - During yesterday's State Department briefing, the subject of a recent attack in Nigeria by the Islamic terrorist group Boko Haram was addressed by Patrick Ventrell, Acting Deputy Spokesperson, in a manner indicative of this administrations twisted thinking regarding terrorism perpetrated by Muslims.
According to Mr. Ventrell, Islamic jihad is caused by government's not addressing long festering local social problems. State's thinking on this is dangerously simplistic in that it implies that absent societal grievances, jihad would not exist.
Below, some of the operative text of yesterday's exchange, see
State Department Presser, April 22, 2013
. Q. "...But 200 people have been killed in an attack in Nigeria, and this is really the latest in a string of recent attacks related to Boko Haram. Are you concerned that there's been really an uptick in violence in recent months? And is the U.S. still supportive of President Jonathan's posture that Boko Haram is a group that can be negotiated with?
A. "...Well, thanks for the question, Guy. The United States does condemn the violence that took the lives of so many innocent civilians in Baga Borno state. Our thoughts and prayers are with the families and loved ones of those who died or were injured as a result of these attacks. We support the Nigerian authorities in their efforts to bring the perpetrators of violent acts to justice, and stress the importance of respecting human rights and protecting civilians in all security responses. So we urge all parties to refrain from reprisal attacks..."
Sure Mr. Ventrell, this weasel worded response [a condemnation it is not] to the killing of over 175 villagers in Baga Borno state, Nigeria will strike fear in the hearts of the Boko Haram butchers.
But Ventrell wasn't done making the case proving State's ineptitude...
By WILLIAM MAYER
April 22, 2013 - San Francisco, CA - PipeLineNews.org - This piece is going to piss a lot of people off.
Good.
The truth has a nasty habit of catching up with those who deny reality, so on the 15th, a "mass casualty" terrorist attack came to the cradle of the American Revolution, Boston.
How surprising, the bombers are Muslims...and hail from Islamic terror central in Russia's North Caucuses, Chechnya.
Re Chechnya, a bit of history for the stooge scribes in the MSM, especially the NY Times and the boobs who man the desks at AP. "On September 1, 2004, a group of Chechen terrorists took hostage and two days later murdered at least 335 schoolchildren and parents in Beslan, a town in the Russian republic of North Ossetia. The atrocity focused world attention on Chechnya. The Russian government used the event to reiterate its arguments that Chechen terrorists and foreign jihadists supporting them have ideological, financial, and operational ties with Islamist terrorist organizations such as Al-Qaeda.
[1]
Although President Vladimir Putin and top Russian security officials provided evidence of links between Chechen fighters and Al-Qaeda, European politicians and mainstream Western journalists focused instead upon the Russian army's brutality and dismissed Putin's claims as an attempt to gain sympathy in the West and deflect criticism of Russia's handling of a nationalist insurgency..." And... "...Over the last decade, Islamist terrorists have co-opted the Chechen cause as part of a global jihad. Umar Ibn al-Khattab, a Saudi native who became the leader of the foreign mujahideen in Chechnya, said, "This case is not just a Chechen matter but an Islamic matter, like Afghanistan..." [Lorenzo Vidino,
How Chechnya Became A Breeding Ground For Terror
, Middle East Quarterly, Summer 2005 edition]
Enough said, the Muslim terrorists in that godforsaken country are driven by the ideology of political Islam which is, in turn, justified by Qur'anic scripture. This is not some off-the-cuff remark by someone who dabbles in the meaning of Islam's holiest of texts, no, it is taken directly from the lips of jihad's major practitioners and theorists such as Ayman al-Zawahiri [please refer to Exoneration, his 2008 treatise on jihad] who relied upon a fatwa issued by Nasir al-Fah, then Saudi Arabia's chief cleric, which justified the use of WMDs as a legitimate form of jihad. This lends credence to the belief that if given access to nuclear weapons that they would then be used against Western targets as part of a holy war to establish the caliphate.
Thus, as interpreted by far too many Muslims, taken literally the Qur'an is a revolutionary work meant to inspire and justify the imposition of Islam, at the point of a sword if need be, on the non-Muslim world.
Let's conduct a thought experiment.
What if on the 15th, instead of high explosive devices, a chemical, biological or radiological weapon was employed, perhaps a small suitcase or tactical nuke?
April 18, 2013 - San Francisco, CA - PipeLineNews.org - Demonstrative of the basic reason why al-Qaeda and other Islamic terror groups have quickly regrouped, after having been defeated in Iraq - a weak central governing authority, Nigeria which has seen thousands of its citizens butchered by Boko Haram, is attempting to implement an amnesty arrangement with the group. "...Nigeria's federal government has set up a special inter-agency committee to discuss the possibility of granting amnesty to members of the Islamic sect Boko Haram..."If amnesty is eventually considered as an option, the committee is also expected to make recommendations regarding the modalities to be employed in handing the amnesty," a top official of the presidency said...The meeting was called to discuss the increasing activities of the sect, which has killed over 3,000 people since it started its armed campaign in 2009..." [source,
Nigeria considers amnesty for Boko Haram
, African Manager, African news website] The Muslim terrorist group is an al-Qaeda affiliate and has been savagely brutalizing Nigerian citizens for nearly 5 years. The list of atrocities committed by its members is horrifying, even by African standards where machete attacks are so commonplace that they no longer even rise to the level of "news" on that continent.
Of course the Nigerian people have not been consulted on this matter, we have a suspicion that such a decision would have little support.
By BEILA RABINOWITZ
April 15, 2013 - San Francisco, CA - PipeLineNews.org - At 2:50 today [EST] two bombs were detonated along the route near the end of the Boston Marathon. The explosions occurred several minutes apart.
As of this writing 2 people are dead and over 86 injured.
Unconfirmed reports stated that a "foreign national" is being guarded at an undisclosed Boston hospital.
Police have surveillance video of a man with a backpack placing bombs in trash cans.
Today is also a local holiday in Boston known as "Patriots Day."
On April 12th 2012 the Muslim pharmacist from Boston, Tarek Mehanna,was sentenced by a federal court in Boston to 17 and one half years in prison for conspiring to provide aid to al-Qaeda. Mehanna is thought to have conspired with Ahmad Abousamra who is believed to have received military training during several trips to Pakistan. He has since, gone to ground, and is among the FBI's Ten Most Wanted individuals [see, http://www.fbi.gov/wanted/alert/ahmad-abousamra/view].
Coincidence?
Perhaps not, as a huge campaign by Muslims and leftists demanding his release has been ongoing since his arrest. At this point in time it is pure speculation, but if the bombings turn out to be the result of Islamist terrorism there is a great likelihood that they are linked to the efforts to free Tarek Mehanna .
April 15, 2013 - San Francisco, CA - PipeLineNews.org - While this administration is knee-deep in stirring up domestic unrest, intentionally, many may not realize the potentially devastating product that such callous and indifferent manipulation and stoking of long-held hates and grievances may produce.
Witness what is on daily display in the North of Africa where long standing tribal/ethnic disputes have been exacerbated, then exploited by Islamist forces in an effort to impose Shari'a on a people unwilling to accept it voluntarily.
In the extant case we are referring to Boko Haram [Jama'atul Ahlis Sunnah Lid' Awati] and its increasingly gruesome campaign of terror in Nigeria. This is not a problem which is localized, but rather is widely occurring across the span of the continent, even in nations which are overwhelmingly Christian, such as Kenya where nearly 90% of the population is non-Muslim.
The topic itself [brutal Islamist violence] is seldom covered in the Western press. It's viewed as being toxic because it directly challenges one of the neo-Marxist left's core beliefs - that all cultures and societies are of equal moral stature.
If reported at all domestically, the reports are sanitized in an effort to protect the left's version of its sensibilities. They certainly want no part of advancing the idea that these African butchers are morally depraved and what they do is pure evil. "[the]...Sunday Tribune learnt that the gunmen killed many students of Monguno Secondary School by slitting their throats, after laying an ambush for them as they returned home from centres where they wrote the West African Examination Council (WAEC) Senior Secondary Certificate Examination..." [source,
Boko Haram slaughter WAEC candidates like ram after exam in Bornu
, Osun Defender, a popular news website in Nigeria]
April 9, 2013 - San Francisco, CA - PipeLineNews.org - This administration has [with the aid of a conniving U.S. media] never been forced to answer any of the relevant questions regarding the September 11, 2012 terrorist attack against the American Embassy located in Benghazi, Libya which resulted in the death of four Americans including U.S. Ambassador Chris Stevens.
President Barack Hussein Obama and his corrupt DOJ under AG Eric Holder have stonewalled requests for information from the relevant Congressional Committees and House Speaker John Boehner has been MIA during the whole affair, typical for this hopelessly befuddled politician...perhaps he is chain-smoking while hiding under his desk.
With this in mind, Representative Frank Wolf [R, VA] has introduced H.R. 36, which calls for the creation of a select committee to investigate the matter. H. Res. 36 has, so far garnered 62 co-sponsors. The bill's text appears at the end of this piece.
Yesterday, in an unprecedented development, over 700 Special Ops Veterans signed an open letter to Congress, expressing their support for this legislation and urged that it be enacted. In this document these Spec Ops Vets have posed 16 questions which they consider essential in helping to determine exactly what happened during that attack. They want to know what actions Mr. Obama took - if any - do defend the American Embassy, it's employees and any special operators or military assets who were on the ground at the time.
Partial text of letter:
April 8, 2013
To: Members of The U.S. House of Representatives
Subject: The Benghazi attacks on 9/11/ 2012
The undersigned are a representative group of some 700 retired Military Special Operations professionals who spent the majority of their careers preparing for and executing myriad operations to rescue or recover detained or threatened fellow Americans. In fact, many of us participated in both the Vietnam era POW rescue effort, The Son Tay Raid, as well as Operation Eagle Claw, the failed rescue attempt in April of 1980 in Iran, so we have been at this for many years and have a deep passion for seeking the truth about what happened during the national tragedy in Benghazi.
The purpose of this letter is to encourage all members of the US House of Representatives to support H.Res. 36, which will create a House Select Committee on the Terrorist Attack in Benghazi. It is essential that a full accounting of the events of September 11, 2012, be provided and that the American public be fully informed regarding this egregious terrorist attack on US diplomatic personnel and facilities. We owe that truth to the American people and the families of the fallen.
It appears that many of the facts and details surrounding the terrorist attack which resulted in four American deaths and an undetermined number of American casualties have not yet been ascertained by previous hearings and inquiries. Additional information is now slowly surfacing in the media, which makes a comprehensive bipartisan inquiry an imperative. Many questions have not been answered thus far. The House Select Committee should address, at a minimum, the following questions:
Sixteen Questions Which Demand Answers:
1. Why was there no military response to the events in Benghazi?
a. Were military assets in the region available? If not, why not?
b. If so, were they alerted?
c. Were assets deployed to any location in preparation for a rescue or recovery attempt?
d. Was military assistance requested by the Department of State? If so, what type?
e. Were any US Army/Naval/USMC assets available to support the US diplomats in Benghazi during the attack?
f. What, if any, recommendations for military action were made by DOD and the US Africa Command?
April 8, 2013 - San Francisco, CA - PipeLineNews.org - CAIR, the Council on American Islamic Relations has succeeded [we imagine they didn't have to push too hard given AP's obviously anti-American, left-wing bias] in rolling the Associated Press [AP] into providing "guidance" for its dronish journos that hereafter, the word Islamist must be stricken from any copy.
For those not intimately familiar with CAIR, a brief bio:
CAIR is a radical Muslim pressure group intent upon incrementally forcing Shari'a compliance on the West. The organization's associations are so noxious that it was named as an unindicted co-conspirator and/or joint venturer [see original document at,
U.S. Dist. Court Document U.S. vs. Holy Land Foundation For Relief and Development
] in the nation's most extensive prosecution of domestic funding of the terrorist group Hamas, U.S. vs. Holy Land Foundation.
In that proceeding, all of the defendants were found guilty on a total of 108 charges.
One of those convicted was Ghassan Elashi:
"Ghassan Elashi was a founder and Chairman of the Holy Land Foundation for Relief and Development (HLF). He was also a member of the founding Board of Directors of the Texas branch of the Council on American-Islamic Relations (CAIR)..." [source,
Ghassan Elashi, co-founder of the Holy Land Foundation for Relief and Development]
At the time of his HLF conviction, Elashi was already serving a long prison sentence, convicted in U.S. vs. InfoCom, another Hamas related terror case.
In post prosecution Federal Court proceedings following HLF, CAIR was specifically linked/associated with Hamas, the Palestinian terrorist group created by Egypt's terrorist Muslim Brotherhood [which now controls the Egyptian state government under longtime MP kingpin, president Mohamed Morsi] to kill Israelis and destroy the Jewish state.
"The government has produced ample evidence to establish the associations of CAIR, ISNA, NAIT, with NAIT, the Islamic Association for Palestine, and with Hamas," U.S. District Court Judge Jorge Solis said in the July 1, 2009, ruling" [source,
The Investigative Project, Federal Dist. Court filing
]
By DENNIS. T. AVERY
April 8, 2013 - Churchville, VA - PipeLineNews.org - When a dam is about to break, the first sign of collapse is a little trickle of water over its top. Last, week Geoffrey Lean of London's Telegraph scooped a little trickle of water over the top of the man-made warming dam—which has been holding back human hopes for decades. Lean has been an environmental correspondent for 40 years, and no one had more loudly demanded lowered CO
2
emissions "to protect the planet."
On April 5, Lean admitted "recent research suggests that climate change might not be as catastrophic as the gloomiest predictions suggest." Not that he'd been wrong, of course; the man-made warming will still be "extreme."
It's not much of a back-off, but the continuing pressure of the non-warming will soon crumble the whole rotten blockage into the valley—sweeping terrified Green true believers willy-nilly across the landscape.
Lean's statement follows the March 30 issue of the Economist, which admitted that the earth might not be as sensitive to additional CO
2
as the climate models had told us. Months earlier, the big German magazine Der Spiegel had "adopted" Fritz Vahrenholt, and his best-selling book, The Cold Sun. That book documented the natural and moderate 1,500-year climate cycle that gave us the Little Ice Age, the Medieval Warming, the Dark Ages, and similar cycles back into prehistory.
By DENNIS T. AVERY
April 3, 2013 - Churchville, VA - PipeLineNews.org - Author Eugene Linden writes books on the far edge of the environmental movement. He recently wrote, a bit hysterically, in The Daily Beast: "we need leaders with the courage to steamroll the deniers and the vested interests . . . Climate change is a civilization killer, and if we go on down the climate rapids…" I am not sure what "steamrolling entails; but I do know, that the warmer periods are the civilization savers.
Clearly, Linden knows exactly nothing about the forces that have killed off every culture prior to our own—most of them for centuries at a time and many of them permanently. With few exceptions, the hundreds of failed cultures collapsed in the "little ice age" phases of the natural 1,500-year Dansgaard-Oeschger climate cycle. No one has dared disagree on that.
Did the Greenland Vikings die out during the warmth of the Medieval Warming, or did they disappear after the arrival of the Little Ice Age, when vicious winter temperatures fell more than 4 degrees C? Even the Inuit disappeared!
Did the Viking raiders terrify Europe for 250 years during the long warmth of the climatically stable Roman Warming—or during the advancing sea ice and the desperate drop in Scandinavia's codfish catch during the Dark Ages that followed?
Egypt's fabulous Nile River culture has been regarded as humanity's most sustainable—but the Old Kingdom collapsed for centuries at 2200 BC, the Middle Kingdom again collapsed for more centuries at 1640 BC, and the New Kingdom fell in desperate famine at 1085 BC. Each collapse period marked the onset of a "little ice age" when the Nile floods failed.
By WILLIAM MAYER, translation from the Dutch by BEILA RABINOWITZ
April 2, 2013 - San Francisco, CA - PipeLineNews.org - In a country and part of the world that is cascading from crisis to crisis, one would imagine that the government of Turkish PM Recep Tayyip Erdogan would be attending to important matters of state.
Not so...
Right now it seems that much of the Turkish electorate and the PM are preoccupied with the fate of a nine year old boy who was removed - at a very early age - from the custody of his biological parents who abused and neglected him and then placed in the home of a lesbian couple who have taken care of him for nearly all of his life. "...Turkish media has made an enormous ruckus over the nine year old Yunus who lives with Christian lesbian foster parents. Yunus lives there at the behest of a judge due to abuse and neglect by his parents. Yunus was five months old when he was placed there. Now he is nine years old. The government of Erdogan and his party in the Turkish parliament have been occupied with Yunus..." [source,
Elsevier Netherlands
] At one time Westerners held great hope that Mr. Erdogan would be able to steer his country around the global rising tide of Islamism, but his actions since taking office have proven that his intent is to slowly return Turkey to a Shari'a controlled state.
As this matter develops in Turkey, officials in the Netherlands have taken notice, registering alarm and consequently are investigating the country's Turkish organizations.
These cultural affairs types have expressed concern over the inability or unwillingness of Muslim immigrants to integrate into the society and apparently feel that Turkey's public display of "bigotry," regarding sexual preference might be a component in the failure of Muslims to assimilate into the Dutch culture.
The Netherlands has, to put it mildly, taken a very permissive attitude regarding its Islamic population, most of whom have emigrated from Northern Africa. The inaction of the Dutch government in this matter is scandalous in that these Muslim immigrants are responsible for an unprecedented general wave of lawlessness including anti-Semitic violence and intimidation. So great is the perceived threat that Holland's Jews have been unofficially advised to leave the country. Avenue.
[Read More]
March 27, 2013 - San Francisco, CA - PipeLineNews.org - Egyptian president Morsi is being targeted by the decidedly leftist group, Amnesty International [AI], which accused the Muslim Brotherhood [MB] dictator of failing to protect Egypt's Christian Copts.
In a statement issued by the organization it demanded: "...Coptic Christians [in Egypt] must be protected from sectarian violence.. "Time and time again, President Mohamed Morsy has claimed to be the president of all Egyptians. Now, he needs to take action to ensure that sectarian violence is prevented and when it occurs that it is properly investigated, with those responsible facing justice," [source, Mahmoud Khaled,
Amnesty Slams Morsi for Failing to Protect Copts
, Almasry Alyoum, the Egyptian Independent]
While AI usually spends its time beating up "right wing," governments including that of the United States for "human rights abuses," it seldom has singled out any of the numerous leftist and now Islamist dictatorships which have exploded across the Middle East as a result of Barack Obama's "Arab Spring."
Muslim persecution of non-Muslims is endemic throughout the Islamic world as the Shari'a makes no allowances for peacefully coexisting alongside other religions on an equal basis. This is rooted in the sense of triumphalism present in all Islamic theory; there is but on God, Allah, and his religion, Islam, is preordained to dominate the Earth.
Therefore it is not and has no intention of being accommodative to other belief structures.
By EMERSON VERMAAT
March 27, 2013 - San Francisco, CA - PipeLineNews.org - "I am pleased with what Hitler did to the Jews. As far as I am concerned, he should have killed all of them." "I hate Jews, period. Nothing you will do will make me change my mind." "I hope all those bloody Jews will die soon." These anti-Semitic statements were made by Turkish high school students in the Dutch city of Arnhem. They were interviewed by Mehmed Sahin in a Dutch TV program called "Onbevoegd Gezag." Sahin, who is of Turkish-Kurdish descent and also lives in Arnhem, is a researcher at Amsterdam's Free University. He is currently writing his PhD.
Sahin was really shocked by what he heard. He had first asked these youngsters whether they knew who Anne Frank was. "Of course, we know," they said. And then followed their spontaneous eulogy of Hitler and the Holocaust. It had been Sahin's sincere intention to raise the topic of the Holocaust – not as a myth, but as a fact. He said that he wanted these Turkish high school students to change their mind so that they would stop hating Jews. "I think that you will have quite a different view next year," Sahin told them. "You won't succeed," was the reply. Moreover, Sahin's "pro-Jewish" view was not appreciated at all by his anti-Semitic opponents in the Muslim community of Arnhem. Muslims from his own multicultural neighborhood reportedly issued death threats against him and he even had to go into hiding for some time.
Most of the high school students interviewed by Sahin are third-generation immigrants. Anti-Semitism is rampant amongst young Muslims, not only in Holland, but also in Germany, Austria, Switzerland, France, Spain, Belgium, Britain, Denmark, Norway and Sweden. Quite a lot of high school teachers in Europe's big "multicultural" cities refuse to raise the topic of the Holocaust in the class room because that would provoke a hostile or even violent reaction on the part of Muslim students. This is a huge problem in Holland – the very country where Anne Frank was deported to Auschwitz. About 100,000 Jews from Holland died in the Nazi death camps of Auschwitz and Sobibor. Anne Frank barely survived Auschwitz, but she died in the Nazi concentration camp of Bergen-Belsen in March 1945 – just a few months before the end of the Second World War.
A recent Belgian survey on the attitudes of young people in the Flemish cities of Antwerp and Ghent finds that 45 percent of the young Muslims in those cities have an adverse attitude towards Jews believing, inter alia, that "Jews want to dominate everything." Dutch journalist Bart Schut points out that half of all young Muslims in Belgium are anti-Semites, but in Antwerp, Schut emphasizes, the percentage of young Muslims with anti-Semitic attitudes is even as high as 85 percent!
March 18, 2013 - San Francisco, CA - PipeLineNews.org - The president is in Israel today.
The question is why?
Symbolism is of course always a factor in Obama's political moves, but it is by no means the primary reason for his trip, though it's not hard to imagine a number of reasons why he wouldn't want to be stateside given the mess his administration has made of the budget process, among numerous other failures.
Any reasonably acute observer knows the considerable animus much of the Israeli electorate is increasingly showing toward this CIC. The explanation is easy to understand of course, Mr. Obama is an enemy of Zionism, seems to have a particular dislike for religious Jews in general and Bibi Netanyahu in particular and has proven through his actions that he is eager to support every corrupt jihadist dictatorship on the planet.
Meddling in Israel's political affairs is nothing new to the modern Democrat party.
President Clinton and his practitioners of "the politics of personal destruction" [in this instance, Greenberg, Carville & the thoroughly detestable Bob "Scum" Shrum] were set loose on the Israeli electorate, eventually [but temporarily] ousting Netanyahu in favor of a stooge candidate, Ehud Barak of the now moribund Kadima party, a creation of the late Ariel Sharon. "...Clinton's hostility towards Netanyahu is not new. In 1999, Clinton successfully ousted Netanyahu from office by dispatching James Carville, Stanley Greenberg, Robert Shrum and current J-Street operative Jim Gerstein to Israel with the mission spearheading an American-funded election campaign for then-Labor leader Ehud Barak, an eager accomplice to Washington's regional agenda..." [source, Sagit Levi,
Bill Clinton blames Netanyahu for Thwarting U.S. Agenda
, Indy News Israel]
March 11, 2013 - San Francisco, CA - PipeLineNews.org - In a rather extraordinary statement, Director of National Intelligence James Clapper in testimony delivered today before the Senate Intelligence Committee, claimed that the Arab Spring has increased the threat posed to U.S. interests by world-wide Islamism by strengthening its political hand.
Some pull-quotes from his briefing, full document available here,
2013 World Threat Assessment
"...Terrorist threats are in a transition period as the global jihadist movement becomes increasingly decentralized. In addition, the Arab Spring has generated a spike in threats to US interests in the region that likely will endure until political upheaval stabilizes and security forces regain their capabilities. We also face uncertainty about potential threats from Iran and Lebanese Hizballah, which see the United States and Israel as their principal enemies..." pg. 4
"... Although some countries have made progress towards democratic rule, most are experiencing uncertainty, violence, and political backsliding. The toppling of leaders and weakening of regimes have also unleashed destabilizing ethnic and sectarian rivalries. Islamist actors have been the chief electoral beneficiaries of the political openings, and Islamist parties in Egypt, Tunisia and Morocco will likely solidify their influence in the coming year. The success of transitioning states will depend, in part, on their ability to integrate these actors into national politics and to integrate—or marginalize—political, military, tribal, and business groups that were part of or benefitted from the old regimes. At the same time, transitions that fail to address public demands for change are likely to revive unrest and heighten the appeal of authoritarian or extremist solutions..." pg. 18
"Mali - In January 2012, after the return of heavily armed Tuareg fighters from Libya, the secular-based National Movement for the Liberation of the Azawad (MNLA) and the extremist Islamist Tuareg rebel group Ansar al-Din launched a rebellion against the Malian Government. Following a 21 March military coup, Ansar al-Din—with help from AQIM—and the MNLA quickly drove the Malian military out of the north. After taking control of northern Mali, AQIM worked closely with Ansar al-Din and AQIM-offshoot Movement for Tawhid and Jihad in West Africa (TWJWA) to consolidate gains in the region and impose a hard-line version of sharia..." pg. 24
March 7, 2013 - San Francisco, CA - PipeLineNews.org - Boko Haram [Jama'atu Ahlis Sunna Lidda'awati wal-Jihad - Al-Sunna For Preaching and Jihad] Nigeria's primary violent jihadist entity is obtaining support from an Islamic religious authority, the Sultan of Sokoto who is demanding amnesty for the group.
Sokoto is an Islamist caliphate, located in Northern Nigeria [note, a caliphate is an Islamic governing structure operating under the strictures of the Shari'a, Islamic law]. "The Sultan of Sokoto, Sa'ad Abubakar, on Tuesday appealed to the Federal Government to grant amnesty to all the armed groups operating in Nigeria..." [source,
Sultan of Sokoto seeks amnesty for armed groups
, Premium Times]
Over the last few years Boko Haram [BH] has been responsible for thousands of killings in the country, often accompanied by atrocities of unspeakable cruelty. The group has recently increased its campaign of violent intimidation - kidnapping a group of French nationals, including several children.
The fate of these captives is unknown.
Jihadist revolutionaries are believed to be active in the majority of African countries North of an imaginary line stretching Westward from Somalia and Kenya to Cameroon. in the East.
[Read More]
February 28, 2013 - San Francisco, CA - PipeLineNews.org - According to numerous reports, including the usually reliable AlAfrica.com [see, Soni Daniel,
Nigeria: Boko Haram Kingpin, Three Others Killed in Borno
], Boko Haram has been dealt a serious blow as a result of action taken by an elite Nigerian anti-terror force. "...A top Boko Haram commander was Tuesday killed in a morning raid carried out by snipers deployed from the Joint Task Force..." Boko Haram, an al-Qaeda affiliate operating primarily in an around Nigeria, recently kidnapped a number of French nationals, including children and have taken them to an undisclosed location, where the groups awaits the results of its demands.
The terrorist group has been releasing its statements via YouTube. However the JTF has made the request that Boko Haram deal directly with it rather than use the popular internet video website.
February 19, 2013 - San Francisco, CA - PipeLineNews.org - Boko Haram, one of Africa's many al-Qaeda affiliates [this one based out of oil-rich Nigeria] has stooped to a new low.
There are reports just coming in that 7 French nationals including 3 children were kidnapped Tuesday from their location in Nigeria's normally quiescent neighbor, Cameroon.
As today UK Telegraph reports:
"Francois Hollande, the French president, pointed the finger at al-Qaeda allied fundamentalist group Boko Haram, based in neighbouring Nigeria, blaming them for the kidnapping Tuesday.
The seven hostages were taken from Cameroon's far north close to the Waza National Park and Lake Chad, both attractions for tourists on adventure holidays. The semi-arid area lies alongside the border with Nigeria, and Islamist strongholds in towns there, including Maiduguri, are less than 100 miles to the west..." [source, Mike Pflanz,
French children kidnapped 'by Boko Haram' in Cameroon
]
For the record, the Telegraph is one of the few remaining credible legacy MSM news sources. In a day when news from Africa is spotty at best, unless one digs for it intentionally, the Tele actually maintains a West African desk - my guess is that Mr. Pflanz knows more about what is going on in Western Africa than does the entire State Dept. section combined.
The exact status of the adults and kids as we go to press is not clear, though one would hope that at least the children might be spared Boko Haram's gruesome slice-'em-and-dice-'em approach. Unfortunately we have learned from previous experience with African terrorism that no atrocity is out of bounds when it comes to these fanatical Islamic butchers.
We will of course keep our readers posted as to further developments when they are available.
February 18, 2013 - San Francisco, CA - PipeLineNews.org - While assurances are being made by members of Barack Obama's witless national security team that al-Qaeda no longer poses a threat, in the real world, al-Qaeda franchises are growing in strength and sophistication throughout the Arabian Peninsula and Northern Africa.
Most active are al-Qaeda in the Islamic Maghreb, al-Qaeda in the Arabian Peninsula, al-Shabaab and Boko Haram.
Instead of waning in influence after the death of bin-Laden, these Islamic terror groups have flourished, in no small part because their rapidly increasing influence has largely been ignored by this administration. Additonally, the ability of these generally weak central governments [such as they are in some cases] to deal with such a level of organized and well financed jihadist violence is limited.
The administration has made every attempt to define the threat as coming from a single entity, bin-Laden's original al-Qaeda group.
This allows Obama to avoid dealing with the underlying cause of the jihadistic violence - the revolutionary ideology of Islamism, thus allowing it to deal with these matters as if they were the concern of law enforcement.
If the foreign policy Einstein's in this administration had been correct then upon the death of Binny, the threat should have simply shriveled up and blown away, something which clearly didn't happen.
This is such a simplistic charade that it makes about as much sense as saying that because Ronald McDonald has been killed so have McDonalds 35,000 or so franchises.
Let's do a quick heads up on just a few details describing the current sit-rep.
Boko Haram
- The group has nearly brought the Nigerian economy to its knees, in the North which accounts for much of the country's economic activity, and in the country's rich oil fields which are under constant predation:
Commercial activities in the northern trade hub of Kano are down by half since 2010 because of the campaign of violence waged by militant group Boko Haram and government efforts to curb it, says the Kano traders' union. "The north is losing heavily due to the violence. When you destabilize Kano, which is the commercial nerve centre of the north, you are threatening the socioeconomic well-being of the north," Nigeria's Information Minister Labaran Maku told reporters in February 2012. [source,
Boko Haram attacks cripple northern Nigeria's economy
, IRIN, a service provided by one of the UN's many departments]
Boko Haram has also been responsible for a wave of kidnappings in Nigeria, primarily of foreign aid and oil field workers. In a recent case the group beheaded 3 North Korean doctors, certainly an intimidating action. [fore further information please refer to
Boko Haram offshoot claims responsibility in Nigeria kidnapping
]
Al-Shabaab
- As we detailed in a September 12, 2012 piece
Islamic Violence In Mombasa Escalates, Imams Call For Boycott Of Upcoming Elections
, this group has been very active in Kenya, a primarily Christian nation.
Church bombings, random killings and constant agitation have become commonplace:
By WILLIAM MAYER

February 13, 2013 - San Francisco, CA - PipeLineNews.org - This evening, the highly regarded foreign policy think tank, Center for Security Policy [CSP], threw the gauntlet down over the rapidly approaching Hagel/DOD Senate confirmation vote, stating:

"Sen. Hagel has a highly troubling record on critical matters of national security which we believe should disqualify him from serving as Secretary of Defense, including 1) his support for U.S. nuclear disarmament, demonstrated by his co-authorship of the 2012 "Global Zero" report; 2) his assertion after passage of the Budget Control Act of 2011, which already cut defense spending by $487 billion over ten years, that the Department of Defense is "bloated" and needs to be "paired down"; 3) his demonstrated hostility towards the State of Israel, our most reliable ally in the Middle East; and 4) his failure to appreciate the threat posed by Iran, as demonstrated by his past lack of support for sanctions and his public statement that military action against Iran was not a "viable, feasible, or responsible option."

The editorial staff of PipeLineNews entirely and without reservation supports the CSP's position on this matter. Mr. Hagel appears to be an unsuitable candidate with potentially very troubling ties to funding sources which are suspect - according to knowledgeable sources - from a national security perspective. These allegation must be given a thorough and fair hearing by the entire Senate.

We believe that if Mr. Hagel wishes to serve his country, and we have no reason to believe this is not his intent, his best course of action would be to gracefully withdraw his name from contention. If after dealing with these matters it becomes apparent that Mr. Hagel is indeed suitable, then he can be given a fair hearing by the entire Senate, followed quickly by an "up" or "down." vote.
By CHERYL GATESWORTH
February 12, 2013 - San Francisco, CA - PipeLineNews.org - The Department of Justice (DOJ) announced a few weeks ago that a settlement has been reached with the Southern California city of Lomita regarding its dispute with the Islamic Center of South Bay. The dispute revolved around the refusal of the City Council of Lomita to grant a rebuilding permit to the Center which was so expansive in scope it would have allowed the Center to build a two story place of worship to replace the present allegedly antiquated structures.
While the matter awaits a hearing by the U. S. District Court in Los Angeles, for now, the Islamists are cheering.
Thus we revisit a familiar formula:
[Read More]
January 31 2013 - San Francisco, CA - PipeLineNews.org - Former CIA double-agent Reza Kahlili is reporting that Iran's fortress nuclear establishment located deep within Fordow mountain has experienced a catastrophic explosion. "...Sixteen North Koreans, including 14 technicians and two top military officers, are among those trapped after a Jan. 21 explosion destroyed much of Iran's Fordow nuclear site, a source reveals. The source who provided the initial information on the explosion at one of Iran's most important nuclear sites has now provided details about the degree of the destruction..." [source, Reza Kahlili,
New Details Surface on Iran Nuclear Explosion
, World Net Daily]
The WH is expressing public doubts as to whether this event actually took place, as attested to by Obama flack Jay Carney at yesterday's presser. Similarly the UN's lapdog IAEA first denied that any damage had occurred at Fordow but upon further inquiry by WND, refused to disclose the basis for the IAEA falling into line with the Iranian disinformation machine, that IAEA had indeed visited the site in question after the alleged explosions and found no damage.
The Fordow installation is believed to be at the center of Iran's not-so-clandestine nuclear weapons program. It was thought to be nearly invulnerable to any conventional means of attack, though in previous pieces we suggested several methods whereby the facility could be seriously compromised...one of which was simply to attack Fordow's HVAC system - essential to an underground operation - which would have to vent somewhere into the atmosphere leaving it quite vulnerable.
Foreign nationals - all nuke technicians, engineers and/or scientists - are widely seen as the critical component in the renegade Islamist state's nuke program as it seeks to assemble the "Shia A Bomb." Chinese, Russians, Pakistanis and N. Koreans are believed to now be providing the bulk elemental expertise [not to mention hardware and fissionable material] to hasten the Mullocracy's grand plan to incinerate Israel and intimidate the West.
We held this story for a few days seeking confirmation or denial and now believe that Fordow has indeed been damaged, the extent of which is still undetermined as we go to press.
By EMERSON VERMAAT
January 30, 2013 - San Francisco, CA - PipeLineNews.org - In 2009, Elihu D. Richter and Alex Barnea, two Israeli experts on genocide and the Holocaust, published a noteworthy article on "Tehran's Genocidal Incitement against Israel." They point out that Iranian statements demonizing Jews are not new. Back in 1970, the late Ayatollah Ruhollah Khomeini referred to "wretched Jews," but later began substituting the word "Zionist" for "Jew." Khomeini is often called "the Imam" or supreme religious and political leader (Fuehrer in German; Hitler also called himself the Fuehrer, the Leader). "Imam" Ayatollah Ali Khamenei, Khomeini's successor, began to dehumanize Israel as a "cancerous tumor." And the current Iranian president Mahmoud Ahmadinejad stated in October 2005 that "Israel must be wiped off the map."
Some experts claim that this phrase was a mistranslation and "that Ahmadinejad did not have genocidal intent." However, Richter and Barnea maintain that the phrase "Israel must be wiped off the map" reflects the Islamic Republic's official English translation which was reiterated on billboards and murals. Calls for the annihilation of Israel are not new either. Back in the 1950s former Egyptian president Gamal Abdel Nasser, a strong admirer of Adolf Hitler and the German Nazis, wanted to drive all the Jews into the sea.
Richter and Barnea point out that calls for the annihilation of Israel constitute "incitement to genocide." The United Nations "Convention on the Prevention and Punishment of the Crime of Genocide" specifies that "genocide is a crime under international law," and that "direct and public incitement to commit genocide" is a punishable act – indeed, "a crime against humanity." Iran is a signatory to the convention, and, therefore, bound by its rules. The convention was adopted by the UN General Assembly in December 1948. The convention calls genocide "an odious scourge," which "has inflicted great losses on humanity." It is not at all coincidental that the convention was adopted only three years after the Second World War when the Nazis killed six million Jews. As early as January 1939, Hitler threatened to exterminate "the Jewish race in Europe," while in 1942 and after the U.S. State Department and the British Foreign Office actually shelved alarming and reliable reports on the gas chambers of Auschwitz – until it was too late. Frequent requests to bomb those gas chambers were ignored by the U.S. War Department.
The 1948 Convention also had another genocide in mind, namely the genocide of the Christian Armenians by the Muslim Turks. The acts were perpetrated between 1915 and 1917. Hannibal Travis recently pointed out that Hitler invoked the Armenian genocide when he attacked Poland on September 1, 1939, and started World War II.
Iran's genocidal hate speech comparable to Nazi rhetoric
Richter and Barnea published a "timeline of statements by Ahmadinejad and other Iranian leaders (2000-2008)." This clearly shows that it is Iran's core business to destroy Israel and kill all the Jews who live there. Thus, on January 15, 2001, Khamenei said: "The perpetual subject of Iran is the elimination of Israel from the region." Another translation says: "The mission of the Islamic Republic of Iran (IRI) is to erase Israel from the map of the region." And on December 14, 2001, former Iranian president Akbar Hashemi Rafsanjani said: "If one day… the Islamic world will be equipped with weapons available to Israel now… the deployment of even one atomic bomb inside Israel will wipe it off the face of the earth but would only do damage to the Islamic world." Apparently, Rafsanjani does not mind that such a bomb would also kill many Muslim Palestinians in Jordan, Gaza, the West Bank and Jerusalem. Maybe, he sees them as expendable martyrs. In 1988, Rafsanjani said that "we should fully equip ourselves both in the offensive and defensive use of chemical, bacteriological, and radiological weapons."
Thoughts on the San Francisco Walk For Life
By CAMILLE GIGLIO
January 30, 2013 - San Francisco, CA - PipeLineNews.org - This year, 2013, marks forty years of the infant holocaust in the United States. As in every year since then, January 23, marks the Pro Life Movement's memorialization of the 1973 Roe v Wade Supreme Court Decision legalizing the performance of abortion for all nine months of pregnancy.
In the Bible the number 40 has great significance, especially in regards to chastisement. We recall the 40 years that the Jews wandered in the desert. We recall the story of Noah and the Ark in which it rained for 40 days and 40 nights. We have 40 days of Lent before we can enjoy Easter. In all these stories, following the end of the chastisement there was salvation, joy, lives and souls redeemed.
Washington, D.C. has 40 times been the scene of the gatherings of thousands to call for an end to abortion. Close to 500,000 this year. This January 26th, San Francisco was the scene of 40,000 people, some from as far away as New Mexico, attending its 7th Roe v Wade Anniversary event.
San Francisco's new Archbishop, Salvatore Cordileone, opened the Walk with prayer and Archbishop and Papal Nuncio Carlos Maria Vigano, Rome's Ambassador to the United States, carried a special blessing and message of encouragement from the Pope. The Nuncio, reading from the Pope's message stated that "You are the best of the U.S.A." The Pope's message reminded us that "every child brings us God's smile."
One of the speakers, Elaine Riddick from North Carolina, speaking of the forced sterilization she endured, picked up the theme of every child being a vision of God's smile and reminded us that if our government continues this attack on the preborn, we may not ever see God's smile.
Ms Riddick, pregnant at a very young age, was sterilized without her knowledge following the birth of that baby who, now 37 years old, accompanied her to the Walk. Her Grandmother, unable to read, had signed a permission paper for medical care which included consent for sterilization.
Ms. Riddick also gave some startling statistics on the number of sterilizations performed on people of color and the economically deprived as late as 1974 in her state (2,099 of them performed on girls ages 19 and under) as well as in Virginia with a total of 11,000.
As usual in this too worldly city of San Francisco local as well as national media gave as much prominence to the scant 300 pro abort protesters huddled at Justin Hermann Plaza near the waterfront as they did to the 40,000 pro life witnesses joyously assembled at Civic Center/UN Plaza across from City Hall. The San Francisco Chronicle headlined its story as SF Abortion Rally shows 40 year split and provided 3 pro life photos and 6 pro abort photos in its online publication.
The real spirit of the pro life movement comes not so much from the speakers on the platform telling their grim stories of abandonment and pleas for forgiveness. The true spirit and message that life is the right choice comes from the audience; from the parents pushing baby carriages, the happy faces of children, teenagers, senior citizens and those in wheel chairs along with a very generous and inspiring presence of religious who attend the yearly event.
January 28, 2013 - San Francisco, CA - PipeLineNews.org - On its second anniversary, it seems that the commemoration of Egypt's "Arab Spring" revolution has gotten a bit out of hand resulting in president Morsi declaring a 30 day national emergency and consequent declaration of martial law.
There is a generalized air of violence permeating the country, with institutions seemingly incapable of handling the rioting which is taking place across the country, in Port Said, Cairo, Ismailia, in numerous cities along the Suez Canal as well as other important population and commerce centers.
President Morsi - who remains a high ranking official within the terrorist Muslim Brotherhood [MB] - has rammed a new edict through Egypt's compliant Shari'a based Shura Council, which will allow the military to act as judge, jury and executioner [please refer to
Muslim Brotherhood Asked For Law Giving Arrest Powers To Military
, Al-Masry Al-Youm for further clarification].
In other words, Egypt is now undeniably a totalitarian state. It should be noted that though deposed [and imprisoned] president Mubarak governed under a similar lack of legal restraint, much of his concern and energy was directed at suppressing the very Muslim Brotherhood which now runs the country.
As the lawlessness spreads and fear sets in, Mr. Morsi will find an environment which is rife with opportunities [never let a crisis go to waste] to further extend his already considerable power.
By WILLIAM MAYER

Editor's Note: PIPEBOMBNEWS.COM IS BACK - NO QUARTER ASKED, NONE GIVEN!
January 17, 2013 - San Francisco, CA - PipeBombNews.com - On Wednesday morning, President Obama conducted a surreal dog-and-pony show using school children as human shields. This in a cowardly attempt to hide his true agenda - registrations then confiscation of all firearms.
Administratively, in what we believe is clearly an unconstitutional end-run around the Second Amendment, Team Obama has issued a set of new "
guidelines
" and/or Executive Orders which direct various federal agencies to carry out specific steps to address the alleged problem - easy access to defensive weaponry by American citizens.
First observation - It's impossible to ignore the President and Vice President BiteMe's shameless use of innocent kids as pawns in a high-stakes game of chess, a tactic which is identical to that employed by the Third Reich.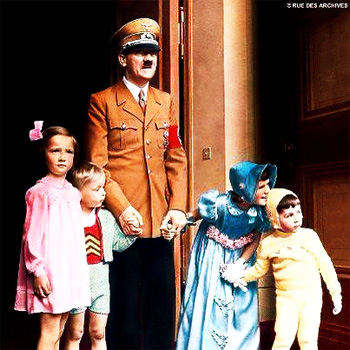 Since the November election the neo-Marxist/neo-Fascists, led by Mr. Obama, have moved with great haste to implement key elements in what might be called the left's implicit agenda.
Implicit?
All political ideologies/philosophies are at their core an attempt to define the world in terms [he who controls the language, controls the narrative/agenda] which lend themselves to the solutions provided by said ideologies.
So on the left their defining of capitalism as an unfair method of distributing goods and services results in a desire to pass legislation which will result in more stringent regulation/control of business and consequently, higher taxes on successful capitalists and their various enterprises.
The above is widely understood - lefties do not like business.
Also ranking high on their hate list is firearms - "guns" in their rather limited lexicon on the topic.
These folks either don't understand the Second Amendment or as is overwhelmingly the case, fully understand the implications of "the right to keep and bear arms," ignore it, perhaps alleging that it's no longer acceptable in "modern, civilized" America, and proceed down the path towards jack-booted confiscation.
These anti-gunners will never rest until the right to bear is denied to all but the wealthy, the well connected and the powerful.
Now do not be overly concerned, armed guards will still protect your money at the bank and at the Federal Reserve, heavily armed Secret Service personnel [with .45 caliber or 9mm full-auto HK MP5 sub-machineguns] will guard the president and his family [as they should] and Hollywood showbiz kids [who make movies about themselves and don't give a fuck about anyone else] will continue to be granted concealed carry permits and be surrounded by armed security guards with nearly enough firepower to take over a small Banana Republic.
In plain terms, for the left it's much like capitalism, it's fine for them, just not for you.
It's the Soup Nazi writ large..."No prosperity or security for YOU!"
And so their philosophy goes, armed guards with military weapons for them, a rusty butcher knife or can opener for you - possibly a courtesy toe tag, perhaps on a still warm body if the coroner is quick enough.
Just the facts ma'am...
Now without going into the text of the lengthy, at times very heated debates which took place during the Constitutional Congress on this matter [please refer to "The Federalist," authored semi-anonymously by Alexander Hamilton, John Jay and James Madison - all towering intellects whose wit and wisdom was so formidable that any of them would wipe the floor in a debate with any current member of the Democrat leadership - including the alleged "smartest man in the world," Barack Hussein Obama whom we believe is fluent neither in ancient Greek nor Latin], let is suffice to say that the purpose of the Second Amendment was clearly understood by all of the Founding Fathers to mean one thing - to insure that American citizens would always have access to the weapons necessary to resist a government turned tyrannical.
What?
You mean it's not about having the ability to go out in the fall and chase Bambi's dad all over the lower 40?
Nope, it has nothing to do with hunting - btw did John Kerry ever get his "huntin' license?"
If hunting must be defended, then let's just say it was and remains ordained by a higher authority and is locked into the DNA of homo sapiens. Perhaps more succinctly we are prisoners [thank you Norman Mailer] of the urge to hunt.
The "right" to hunt, is therefore by definition, inalienable and yes, sometimes you do need more than "7 cartridges," to kill your quarry. Consider dealing with an enraged Cape Buffalo which has already absorbed 4 shots from your .470 Nitro Express double. THAT Duggaboy is hiding while bleeding in the pampas. He is completely pissed-off and almost impervious to pain. This fella is going to wait so he can ambush, then stomp your ass into red colored jam. If the game being hunted is elephant, then after being adequately trampled you will be picked up by the animal's powerful trunk and beaten for good measure against the closest big rock or tree.
We analogize this using large, dangerous game animals because they symbolize the sheer power of a modern rogue government. Now if our unlucky hunter [and his Bwana] had the good sense to use a .577 Tyrannosaurus or a .600 Nitro Express, perhaps one good shot behind the shoulder would have sufficed.
Maybe not...these animals seldom die easy. You don't survive in Africa unless you are, to use the colloqialism, "tough as nails."
Make sense so far?
...thought so...
Fact: At the time of the adoption of the Second Amendment [of course as part of the Bill of Rights] the "assault rifle" of the day was a large bore - usually over .50 caliber - rifle or musket. The difference being that muskets have smooth bores and hence are a less efficient weapon accuracy and range wise than the rifle, whose bullet is spun like a football by the engraved rifling for stability.
Many upon many Redcoats fell to well placed slugs fired by the Colonists out of Kentucky [or Pennsylvania] Long Rifles - you could have asked their widows...or better...their field surgeons.
It should seem manifestly clear to anyone that at the time the Second was agreed upon, the weapons which were referred to generically as "arms," were what are now being re-classified by the gun-grabbers as assault rifles and/or military semi-auto pistols.
Bottom line: It was these state of the art
milspec
weapons that the Founders intended that American citizens never be denied access to. They wanted to forever provide access to the type of weapon which was capable of fending off government, assuming it were to come to that...an unthinkable proposition to be sure.
Hunting has nothing, repeat n-o-t-h-i-n-g to do with it...would someone please pass this information along to Mr. Cuomo...we believe he is outside on a ledge somewhere.
Hell, at the time, everyone hunted, the "right" to do that was never even considered. It would have been a bizarre consideration under any circumstance, how was one to put meat on the table unless the breadwinner could go out into the wilderness and kill a deer a beaver or a bunch of grouse?
None of this of course dissuades the left from attempting to disarm the public, hence the soon-to-come "assault weapons" legislation - which actually was authored some time ago, kept on the shelf and then conveniently dusted off when some firearm related tragedy took place.
Shades of the Reichstag fire in 1933...
Below a reprint of our 2010 piece regarding John Brennan's total unsuitability for any position dealing with national security.
John Brennan's "Al Quds" NYU Address - Providing Aid and Comfort to the Islamists
In Wake of Uproar, White House Pulls Main Brennan Video Links
By WILLIAM MAYER
January 10, 2013 - San Francisco, CA - PipeLineNews.org - Editor's note: With John Brennan being Mr. Obama's choice to run CIA, some are focusing on the nominee's long record of double-talk piled upon absurdity when dealing with the topic of Islamism. With that in mind we are republishing the following piece for two reasons. First, as part of an effort to demonstrate how damaging it will be to have this nincompoop running our nation's most publicly visible spy agency and second to demonstrate the value of reading PipeLineNews.org - we had this story and analysis over TWO YEARS AGO. Now we appreciate those in the alternative media who have finally turned their attention to this very troubling development and brought themselves up to speed, so to speak...however we were on it from the get go. So do you want today's news today or do you want to rely on that chosen few in what is becoming the main stream alternative media who report two year old stories as if they just happened?
Originally published - May 25, 2010 - San Francisco, CA - PipeLineNews.org - On February 13 at New York University, the Assistant to the President for Homeland Security and Counterterrorism, John Brennan, delivered a 34 minute address.
Brennan's remarks were made at an event entitled, "A Dialogue on our National Security" which was sponsored by the Islamic Center at NYU and the school's Islamic Law Student's Association. [see, White House website, Brennan Speaks at NYU]
Brennan was introduced by Dr. Ingrid Mattson, president of the Islamic Society of North America [ISNA]1, an Islamist organization named as an unindicted co-conspirator in America's largest terror funding trial, U.S. vs. Holy Land Foundation [HLF]. The trial, which resulted in the conviction of all of the defendants on a total of 108 charges, proved that HLF funneled over $12 million to the Palestinian terrorist group Hamas.2
[Read More]
Video Expose: Senator Hillary Clinton On Iraq – A Consistent Pattern Of Deception
June 16, 2014 – San Francisco, CA – PipeLineNews.org – As we watch Iraq predictably self-combust due to President Obama's reckless withdrawal of American forces from Iraq sans a Status of Forces agreement, we thought it might be helpful to spotlight one of the Congressional leaders of the effort to lose thewar in Iraq while troops were still in the field, Hillary Rodham Clinton, after her vote in support of the war had become politically unopular.
So here is Hillary in her own words:
The junior Senator from New York casting her vote in support of Operation Iraqi Freedom.
"I want to ensure that Saddam Hussein makes no mistake about our national unity and for our support for the President's efforts to wage America's war against terrorists."
The junior Senator from New York switching sides, becoming an opponent of Operation Iraqi Freedom.
[Read More]

September 27, 2012 - San Francisco, CA - PipeLineNews.org - In 2008 we put the below video together to show what Barack Obama was all about, how his world view was formed and where he learned the divisive techniques he has subsequently employed to build the large repressive state apparatus he now command


Unfortunately everything we predicted has come to pass, we now have our first neo-Marxist [possibly stealth Muslim] president, bent on turning the United States into a collectivist state.

Our early assessment has proven entirely correct.

In his run for reelection, the entire media with very few exceptions, has become an extension of the Obama press office.

There is nothing the hard left will hesitate to do in order to keep their Maximum Leader in power.

Traditionalists, conservatives and, in tune independents, in America must not take the bait, that the election is already over. The actual truth is that Mitt Romney has a substantial chance to defeat Obama by a comfortable margin.

The media is intentionally creating lies and then publishing/broadcasting them. It has cobbled together a series of ridiculously biased phony polls which are then pushed hard by the MSM, as if true, to suppress your vote.

Note: For complete article, please take the headline hyperlink.


Nairobi Kenya Bans Hijab In High School, Mombasa Muslims Angered
September 25, 2012 - San Francisco, CA - PipeLineNews.org - Though the event is limited to a single high school in Nairobi, Kenya, Mombasa's Muslims have reacted to the banning of hijab in the neighboring city with anger.

In a dispatch from the All Africa news website, the banning took place as a result of a judicial ruling in Nairobi which found that Kenya High School's [a girls only institution with an enrollment of 800] argument, that allowing certain girls to distinguish themselves by wearing the religious head garment would disrupt the high school's desire to promote a sense of equality through similarity in dress overweighed the claimed religious concerns of the Muslim litigants.

Hijab is worn in vary degrees by women within the Muslim world. It is generally not considered a requirement under Shari'a and has most widely been adopted by Muslims of Arabic origin.

In the Islamic countries which repress women the most, for example Iran and Saudi Arabia, religious headgear is mandatory to the point that hijab is considered insufficient and instead require the wearing of the full body covering, the burqa.

Since Iranians are not Arabs this is an exception to the ethnic linkage to the manner in which religious head gear laws are observed.

The overwhelming majority of Kenya's population are tribal, either Bantu or Nilotes [believed to have originally immigrated from Egypt's Nile Valley]. Arabs comprise less than one 1% of the ethnic mix.

The city of Mombasa, a primarily Christian city in a Christian country, has over the last month seen a campaign of Muslim against Christian violence.

As we noted in a September 7 piece Mombasa Kenya New Flashpoint For Muslim Aggression, the Kenyan city of Mombasa, the country's largest, has been hit by a wave of religious violence recently. The pretext being used to fuel the aggression was the government's assassination of a major al-Shabaab terrorist, Aboud Rogo. Rogo has a long jihadist history.

So far most of the attacks have targeted Christian churches:

A dispatch from McClatchy Newspapers, Kenya Church Attacks Latest Sign of Tension Between Christians and Muslims, states:

"...At least five churches, including the Salvation Army one in the poor Muslim district of Majengo, were attacked during heavy rioting, local religious leaders say. Other churches have been attacked with grenades in separate incidents over the past year..."

We see the controversy at Kenya High School as part of a larger Islamist move in East Africa, with Somalia's terrorist al-Shabaab as the primary instigator.

Of course without fresh recruits, terrorist groups such as al-Qaeda and al-Shabaab would not be able to continue to wage the jihad at this level.

With this in mind the group has over the last 5-7 years been conducting da'wa operations in areas of the United States that are heavily populated by Muslims, many of whom originally came this country to escape the endless cycle of jihadistic warfare in Africa.

One of these cities is Minneapolis, Minnesota which has a substantial Somali community. Below from the ADL website - Al Shabaab's American Recruits.

"...A wave of Americans traveling to Somalia to fight with Al Shabaab, an Al Qaeda-linked terrorist group, has been described by the FBI as one of "highest priorities in anti-terrorism."
Apocalypse Obama

By WILLIAM MAYER

September 20, 2012 - San Francisco, CA - PipeLineNews.org - We have discussed at length the series of actions [and the lack of action where required] taken by this administration which are the cause of the conflagration now engulfing the Middle East. Yes you are reading that correctly; Barack Obama has brought this crisis about by his own hand.

As a result the U.S. is facing a national security challenge which has no parallel at least this side of the 1962 Cuban missile crisis.

All eyes necessarily shift to Iran, whose hand the administration has made significantly stronger.

Some random speculation driven largely by two developments:
Item 1: U.S. Ambassador Susan Rice, on ABC News, Sunday morning, "What happened this week in Cairo, in Benghazi and many other parts of the region was a result, a direct result, of a heinous and offensive video that was widely disseminated, that the U.S. government had nothing to do with, which we have made clear is reprehensible and disgusting."
A few days later the administration had to admit that it had not told the truth in the matter and that the Benghazi outrage was a planned terrorist attack probably attributable to al-Qaeda.

Irrespective of now being a proven liar, the incompetent Ms. Rice's statement is important because it reveals in an encapsulated form, the operative mindset of the Obama administration and the strategy behind its "Muslim reset."
Team Obama's ideological cant on dealing with the "Muslim world," endorses a conceptual framework whereby the heavy hand of an abusive and intimidating central government is used to enforce Shari'a compliance in order to avoid riling the ever so sensitive Muslims to the point of violence.
The West, The "Arab Spring," and the Threat Of Shari'a - "Spring Fever: The Illusion of Islamic Democracy," as Reviewed by Andrew Bostom

September 17, 2012 - San Francisco, CA - PipeLineNews.org - Yesterday Andrew Bostom, a noted expert on the history of Islamic jihad and the author of The Legacy of Jihad which has proven - via its presentation of seminal original source documents - invaluable to students of this subject, posted a review [Spring Time for Sharia in Araby] of Andrew McCarthy's newest book, Spring Fever: The Illusion of Islamic Democracy.

The review itself is stunningly constructed by Mr. Bostom as a narrative illustrating Mr. McCarthy's important new work. It's unusual for a reviewer to be able to provide such literate perspective.

[Note: Andrew McCarthy is the former Federal Prosecutor who was responsible for placing Omar Abdel Rahman - the "Blind Sheikh" - behind bars for life for his involvement as the spiritual advisor for the plotters behind the first World Trade Center bombing in 1993, as well as being involved in a subsequent plot to bomb New York infrastructure and important historical landmarks. Ominously the Obama administration has recently entertained pleas by a member of a known Egyptian terrorist organization to release Rahman. We have devoted considerable time to covering such matters, for reference please refer to, Former Federal Prosecutor Andrew McCarthy and Frank Gaffney's Presser On Possible Muslim Brotherhood Influence Operation Inside White House, and, Team Obama To Issue Visas To Hundreds of Terrorists?]

Rather than simply republishing the piece here, we are offering the following as a tease. The entire piece may be accessed at Mr. Bostom's web presence, Andrew Bostom.
"As Americans solemnly commemorated the 11th anniversary of the cataclysmic acts of jihad terrorism on September 11, 2001, jihadists in Egypt and Libya were besieging our embassies in these Muslim countries, eventually murdering US Libyan ambassador Christopher Stevens, and three other US embassy officials. By Friday September 14, 2012, violent masses of Muslims were rioting in Israel, Gaza, Libya, Egypt, Yemen, Sudan, Tunisia, Morocco, Iraq, Iran, Kashmir, and beyond, using a very questionable American film which purportedly insulted Islam's prophet Muhammad, as an alleged pretext.

McCarthy's remarkably compendious analyses make plain that these dangerous phenomena illustrate, graphically, the corrosive impact of the delusive misconceptions about Islam promoted by US policymakers.
This profound bipartisan US failure of imagination—and resultant failed policies—abetted the Orwellian-named "Arab Spring" uprisings for "democracy," in reality a mass, popular Muslim movement rooted in Islam's timeless jihad imperative to impose its totalitarian quintessence, the Sharia, or "Islamic law."

MPAC Strategy: Advance Shari'a Through Strategic Alliances
September 17, 2012 - San Francisco, CA - PipeLineNews.org - Muslims, even those who were born outside of the United States, have an uncanny grip on what makes American politics tick. Despite the barbarous proscriptions of their faith, they have figured out and embraced the concept that America really works through coalitions. Time and time again they tell their followers during tactical workshops at conventions and forums that Muslims must find a partner(s) and focus on an issue of interest to both parties.

None of Lenin's infantile leftism and self-segregation for them. Muslims can even unite with Christian fundamentalists if, say, there are plans in a community to build an adult book store near a school.

This past Sunday at the Islamic Center of Southern California, the Center and the Muslim Public Affairs Council [MPAC, please refer to our June 11 expose, The Muslim Public Affairs Council , "Bullying" and Creeping Shari'a] jointly sponsored a program to commemorate the 11th anniversary of 9/11. Ostensibly the event was held to thank the Japanese American community for its rapid response to the Muslim community in the aftermath of 9/11. Then they offered solidarity and support and, in one case, the use of a Buddhist temple for Muslims in the event they needed sanctuary. Memories of internment camps danced in their heads as they vowed to stand shoulder to shoulder with Muslims to insure that Muslims would not suffer the same fate.

Looking back it is hard to see how Muslims could have succeeded in playing the victim card, but they did and continue to. I suspect that groups like MPAC reached out to the Japanese community first long before 9/11 to help establish themselves as a bona fide American organization by establishing links to groups in the community.

By WILLIAM MAYER

September 12, 2012 - San Francisco, CA - PipeLineNews.org - Indicative of the indignation being voiced by American citizens over the events which have transpired over the last 24 hrs in the Middle East, today, Congressman Allen West (R-FL) issued a presser expressing outrage over the Obama administration's appeasement of Islamism, which has now resulted in the murder of the United States' Ambassador to Libya, Christopher Stevens and other at the hands of a fanatical Muslim mob.
"Less than 24 hours after our nation remembered the heinous attacks of September 11, 2001, Americans find their sovereign soil attacked again as more American lives are lost at the hands of intolerant, barbaric, radical Muslims.

United States Ambassador to Libya, Christopher Stevens, and several embassy staff were murdered late yesterday when suspected religious extremists stormed the United States Consulate in Benghazi. This morning, my condolences and prayers go out to the families of the victims.
Americans need to question whether the deaths of these innocent patriots could have been avoided. The Obama Administration touted the Arab Spring as an awakening of freedom, which we now see is a nightmare of Islamism.

Even more concerning, is the initial response to these attacks last night from the embassy officials of the Obama Administration was to apologize for a Facebook video that supposedly hurt Muslim feelings. President Obama's policy of appeasement towards the Islamic world has manifested itself into a specter of unconscionable hatred.

How anyone can believe this President is strong on national security and foreign policy is beyond my comprehension. President Obama has clearly surpassed former President Jimmy Carter and his actions during the Iranian Embassy crisis as the weakest and most ineffective person to ever occupy the White House."
We could hardly agree more with the Congressman.





President Obama is entirely responsible for the foreign policy disaster which has engulfed the Middle East and this is arguably the most serious breach of U.S. national security interests since the events which led up to the Korean War.
[Editor's note given the unfolding tragedy taking place in the Middle East, we though it might be instructive to republish this now 5 year old piece, which demonstrates that Mitt Romney, then in a stage of exploring a run for the presidency in 2008, delivered a veritable broadside against the dangers posed by Islamism and its attendant Islamic jihad [likening it to the threat posed by the Soviet Union, during the Cold War]. We ask our readers to contrast this forceful unapologetic policy statement with the weasel words not coming out of the Obama WH and his befuddled Secretary of State, certainly the the worst in that position since at least Warren Christopher

January 24, 2007 [Republished September 8, 2012] - San Francisco, CA - PipeLineNews.org - On January 23, presidential hopeful Mitt Romney delivered a major address on the subject of terrorism to the Seventh Annual Herzliya Conference as it convened in Israel.

His speech to the assembly comprised of both American and Israeli politicians as well as security professionals was noteworthy because it was the first time that he had formally and directly addressed the war on terror since the announcement of the formation of an exploratory presidential campaign committee.

Romney's presentation demonstrated an acute grasp of the threat that Islamism presents to the West and how that challenge has fundamentally changed our security paradigm:
[Read More]
Clock Running Out On Obama's Opportunity To Mangle ISIS/Al-Qaeda

June 18, 2014 – San Francisco, CA – PipeLineNews.org – As ISIS rolls through Iraq unmolested it's impossible not to question the President's commitment to keeping the United States safe.
Despite claims by the legacy media to the contrary, ISIS is al-Qaeda is Boko Haram etc. The ideologies are the same, jihad, sacralized by the Qur'an, in furtherance of establishing a caliphate. The methods are the same, maximum violence to cow populations into accepting Islam over a very uncomfortable death. The only difference is quantitative, ISIS at this point is a dominant jihadist armed force conducting operations across a wide swath of territory, whereas, for example Boko Haram has primarily confined its mayhem to the Northern states of Nigeria.

They're what were called in simpler times, the enemy.
Bottom line?
Decapitation and worse is pretty much the same regardless of location.
What's truly amazing about the spectacle that's been unfolding now for weeks is that ISIS is moving large numbers of insurgents in convoys of what are essentially passenger vehicles using public roads.
To a military commander these unprotected vehicles represent a target of opportunity which could be quickly destroyed by air power with relatively minimal risk.
However as Obama continues to dither, the opportunity to strike a severe blow to ISIS/al-Qaeda wanes as shoulder fired surface to air missiles, Stingers and Russian SA-7s become more available, posing a much higher risk to pilots who might be engaging the jihadists.
[Read More]
Why Is It News That The U.S. Is Arming The Syrian Insurgents?
June 18, 2013 – San Francisco, CA – PipeLineNews.org – To read the headlines it's like "surprise we are going to war…well kinda," against Syria's Assad regime.
It seems that Mr. Obama's is still busy, further complicating his disastrous foreign policy by moving on Syria in a way which could quickly develop into a major disaster. If this news constitutes a revelation to any serious national security wonk, or even someone simply interested in diplomacy then they had better not quit their day job.
Actually the U.S. has been arming the Syrian "rebels" since at least the tenure of now-deceased Ambassador to Libya, Chris Stevens, actually, even before Stevens was elevated to the rank of ambassador.
A brief listing of the coverage PipeLineNews has previously provided, which are pertinent to the subject at hand:
Congressman Wolf Calls For Select Committee Investigation to Probe Benghazi Coverup

Why Did President Obama Refuse To Defend The Benghazi Embassy?
[Read More]
Disaster: Obama Ignored Signs Iraq Was Unraveling
By WILLIAM MAYER


June 16, 2014 – San Francisco, CA – PipeLineNews.org – With the terror army known as the Islamic State in Iraq and al-Sham [ISIS, al-Qaeda unmasked] having streamed unopposed across the Syrian border, linked up with its Sunni mujahideen brothers already in Iraq and now heading towards the capital, the President of the United States, in a brief appearance Friday afternoon - before jetting off to Palm Springs - finally acknowledged that this was a crisis. He also revealed that he was once again "surprised" by developments involving national security issues.
Apparently it was the jihadist's capturing the Iraqi cities of Tikrit and Mosul which finally penetrated the circle of idiots which form Obama's Praetorian Guard. Where does one start here, National Security Advisor Susan Rice, Director of National Intelligence, James Clapper, CIA Director, John Brennan, DOD Chief Chuck Hagel?

In most administrations these individuals wouldn't even make the "B" team.
As has become the custom with the legacy media during these impromptu "media availabilities," the few questions directed at the CIC bordered on embarrassing. Among what are supposed to be some of the best journos in the nation, not a single member of the press asked the most basic and obvious question, "Mr. President why didn't your administration see this coming?" Very much the same question can be asked about the Benghazi tragedy. How do these things always seem to slip between Obama's fingers as if they were the foreign policy equivalent of Jello?
Though Team Obama has made something of an art form of being caught flat-footed, that's not really the bad news here. What's shocking about the matter [dismissing for the moment that it was allowed to happen] is that the administration had no ready contingency plan to put into action. This is not to suggest that DOD hadn't allowed for the possibility of Iraq imploding and in anticipation prepared a response strategem which it then could have been pulled off the shelf. Actually it would be surprising if some planning towards that end hadn't already occurred in light of Iraq's increasing instability which has been apparent for years.
However, if that is the case it certainly wasn't in evidence during the WH's display of confusion on Friday.
For the sake of developing the point, let's stipulate that the military had indeed prepared for this eventuality. If so, perhaps the reason it wasn't immediately put into action is that it would have almost certainly included air strikes on the unprotected convoys of jeeps which are ferrying ISiS insurgents from place-to-place.

Such unilateral and decisive action is alien to this administration.
Obama's feeble statement makes it clear that he's unsure of what measures to take. He did note that whatever he finally chooses to do will be of a limited nature. Thus the President in his nonchalance, violated most of the major precepts of managing a foreign policy crisis.

The most glaring of these was failing to anticipate that this might become a crisis in the first place. Threats such as this are best best avoided through the appropriate use of intelligence assets to understand the dynamic and then responding pro-actively in order to minimize the danger being posed, which in this case is significant - the morphing of Iraq into an extremely well capitalized and ultra-aggressive Sunni jihadist state.
[Read More]
As Obama Loses Iraq To "Decimated" Al-Qaeda, His Words At Fort Bragg Come Back To Haunt Him
By WILLIAM MAYER
June 12, 2014 – San Francisco, CA – PipeLineNews.org – With Iraq in flames and ISIS [Islamic State in Iraq and Syria] jihadists streaming in from Syria [some indisputably armed by this administration] and now drawing down on Baghdad, Barack Obama must face the consequences of his policies - losing a war which had been won conclusively as his predecessor left office.
If this rout isn't Mr. Obama's desired outcome, why has he rebuffed multiple pleas from the besieged Maliki government for assistance, especially air power - perhaps AC 130 gunships?
Yes, of course we have the boiler plate denunciations of the increasing violence in Iraq along with transparently false suggestions that action is being considered; but all of that is icing, designed for consumption by the legacy press stenographers.
As set against the sheer glee with which this administration, under cover of NATO, decimated Libya's infrastructure to bring about the fall of Gaddafi, the President's refusal to supply minimal air power in Iraq is morally indefensible.
That is unless Obama feels that humiliating America, by forcing it to lose this war, is somehow a down payment on what are – in his mind – the historical excesses of "American colonialism."
The President should be forced to look the families and loved ones of the 4,489 U.S. servicemen Killed in Action in the eyes and explain to what end he has wasted their ultimate sacrifice.
[Read More]
Jihadist Returnees From Syria – A Very Serious Terror Threat To Europe
By EMERSON VERMAAT
June 11, 2014 - San Francisco, CA - PipeLineNews.org - The terrorist and anti-Semitic attack on the the Jewish Museum in Brussels on May 25 was an al-Qaeda operation. Mehdi Nemmouche, a radicalized French-Algerian aged 29, entered the museum on that Sunday morning and killed three people using a kalashnikov and a pistol. A fourth victim was very seriously injured. He died on June 6. Kalashnikovs can be easily obtained from North African criminal gangs in Belgium, France or Holland. When he was arrested in Marseille in southern France on Friday, May 30, French police found his AK47 wrapped in an ISIL flag. ISIL stands for "Islamic State in Iraq and the Levant." It is an extremely dangerous al-Qaeda branch active in Iraq and Syria. (They also have a vast recruiting network in Europe.) Police also found Nemmouche's pistol and lots of ammunition. There is no doubt about it that he planned another terrorist attack, possibly in southern France.
It was in Amsterdam, Holland, that Nemmouche boarded the Eurolines bus bound for Brussels and Marseille where he arrived on Friday 30 May. His arrest in France was coincidental. The Eurolines bus was randomly checked by the French police in Marseille who were looking for drugs. What they found instead was Nemmouche's kalashnikov, his pistol as well as a video tape in which he says: "I will set Brussels on fire!"
Nemmouche was a notorious criminal in Tourgoing (near Roubaix in northern France). He was recruited by Muslim extremists while serving his most recent jail sentence between 2007 and 2012. Subsequently, he traveled to Syria, via Belgium (Kortijk), Britain, Turkey and Lebanon ­ – a very circumvential route to conceil the purpose of his trip. Once in Syria, he immediately joined the ranks of ISIL, the most fanatical jidahist group. Belgian Muslims and converts to Islam also joined ISIL after having been recruited by "Sharia4Belgium" or other radical movements.
Nemmouche returned to France in March 2014 (via Malaysia, Thailand, Singapore and Germany). The French police and security service have a huge file on him but they failed to share this vital information with their West European counterparts. That is why the Belgian police could not find the perpetrator of the attack on the Jewish Museum. This was the first terrorist attack by a European jihadist who reuturned from Syria. Many more are bound to follow.
"There are now hundreds of Al-Qaeda members with European passports who can travel freely through the Schengen countries," a leading Belgian terrorism expert told the Flemish newspaper "De Standaard." Federal Prosecutor Frederic Van Leeuw said on Sunday, June 1, that monitoring jihadists going to or returning from Syria now exhausts virtually all counter-terrorism capacity of the police and the courts.
Europe's prison populations in Belgium, France, Spain and Britain are an important and successful target of Al-Qaeda recruiters. "Forty percent of Britain's prison population is Muslim," "BBC Panorama" claimed recently. Radicalization in prison is a big problem. Quite a lot of criminals convert to Islam. It offers them safety in number. "Muslims have a duty to fight back," a prison officer taken hostage in 2013 said.
[Read More]
Fox – Fair But Shari'a Compliant?
By CHERYL GATESWORTH
June 8, 2014 – San Francisco, CA – PipeLineNews.org - In recent articles [please refer to, Muslim Public Affairs Council's Panties In A Bunch Over Fox's "Tyrant " and Coerced Shari'a Compliance And Alice In Arabia] PipeLineNews has covered attempts by Islamist organizations [one of which, CAIR, has been linked to Hamas] to censor depictions in the media which present something other than a fairy-tale version of Islam.
As testament to this campaign of intimidation, the upcoming [June 24 debut] Fox Entertainment's miniseries, Tyrant, has since March been subjected to a review process by the Muslim Public Affairs Council [MPAC] censorship board.

The organization claims it's only working in an "advisory capacity."
We continue to maintain that the motivation of the alphabet soup Islamist lobby in these matters isn't out of fear that Islam may be presented incorrectly and thus somehow be defamed. These groups are fearful that media productions such as Alice in Arabia and Tyrant will present normative Islam accurately.
Bad for the image you know…
The desired result of this strategy is to force production companies into Shari'a compliance, which would have the added effect of turning their content into da'wa.
Fox and the media in general are either unaware or simply don't care that through the act of self-censorship they consign themselves to the role of dhimmis – in Islamic law a non-Muslim who accepts second class citizenship, i.e., fealty to their Muslim overlords. The Shari'a is very clear about this matter. You have three options: accept dhimmitude [which includes paying a yearly head tax called the jizya] convert to Islam or be put to death, probably in a nasty manner.
[Read More]
Middle East Forum: Dangerous and False Palestinian "Unity"
June 5, 2014 – San Francisco, CA – PipeLineNews.org – The recent forming of a "unity" government between the previously discordant parties, Mahmoud Abbas' Fatah led faction and that of Hamas, headed since 2007 by Ismail Haniyeh has some serious implications.
Perhaps the most important of these is that despite the alliance "Palestinian" governance remains as fragmented as it was previous the agreement with the recently inked document possibly making things worse given the dynamics now in play. Providing some perspective on this matter we turn to Efraim Inbar, PhD [BESA Center] whose area of expertise is strategic analysis.
In an article published today in the Middle East Forum [see, Dangerous and False Palestinian "Unity"] Dr. Inbar underscores the difficulties faced by such an arrangement:.
"As long as the military branch of Hamas remains independent, there is no Palestinian unity…acceptance of a growing role for Hamas is inimical to Israeli-Palestinian peaceful co-existence."
Dr. Inbar argues that this development is symptomatic of the plight facing much of the Middle East's Muslim world post the Arab Spring., "it is not clear to what extent are Palestinians able to move beyond this general Arab political malaise."
The main concern remains to what degree will a supposedly unitized government be able to rein in Hamas which remains defiant in Gaza.
"In fact, it is hard to believe that Hamas will give up control over the Gaza Strip…it serves the extremist Hamas ideology [to keep alive] the military and theological struggle against the unacceptable Jewish state."
[Read More]
Egypt's President El-Sisi, "West Has To Pay Attention, Extremism Will Reach You Inevitably"
June 4, 2014 – San Francisco, CA – PipeLineNews.org – Speaking in his first interview post the Egypt's always controversial electoral process, President el-Sisi petitioned Team Obama to provide aid so that the country can re-stabilize and fight its internal jihadist threat, especially in the Sinai.
"The Egyptian army is undertaking major operations in the Sinai so it is not transformed into a base for terrorism that will threaten its neighbours and make Egypt unstable. If Egypt is unstable then the entire region is unstable." [source, South China Post, Egypt's General Sisi asks for US help in fighting terrorism ]
The soft spoken el-Sisi stressed that if Egypt's security needs were of no concern to the administration, it should nonetheless provide the requisite tools to the embattled nation, noting that America was the jihadists' prime target.
In a closely related matter, today Saudi King Abdullah called on other Islamic nations to provide aid so that the country can re-establish some semblance of order and restart its shaky economy. [see, Mariam Fam and Nadeem Hamid, Saudi King Calls for Egypt Aid Drive After El-Sisi Win. Bloomberg]
The Obama administration has placed a hold on further military assistance to Egypt, abruptly stopping the transfer of Apache helicopters which have already been paid for as well as other hardware.
"Egypt argues that instead of fighting terrorists, the helicopters are just gathering dust - at taxpayers' expense. 'They're actually paying the storage from the aid money," the official said. "So it's their problem also. It impacts the contracts that they have signed on our behalf with the companies.' Sources close to the debate say the delay stems in part from the strenuous objections from Sen. Patrick Leahy, D-Vt." [source, [see, Obama Administration Holding Up Apache Helicopters To Egypt , AlMonitor]
With the administration embroiled in deepening scandals, it's doubful that el-Sisis' request will be dealt with anytime soon.
[Read More]
The PipeLineNews.org - Daily Global Jihad SitRep

This section of PipeLineNews.org works as a news aggregator for topical information pertaining the spread of Islamism and jihadist activity and ideology around the world. Please refresh the page on a frequent basis, as these reports will be updated several times a day as they come across our desk.

You can also follow PipeLineNews.org on Twitter: @CounterJihad

6.4.14

The Gatestone Institute, Peter Huessy, Iran: False Assumptions, "The U.S. already failed to detect nuclear programs on four other occasions: Iraq - 1991, Syria - 2009, North Korea - 2000-1 and Libya - 2005. That is quite a record. Terrorist groups, such as Hezbollah and Hamas, regularly launch rocket attacks on Israel, but because they are not "recognized state actors" launching rocket attacks on another sovereign state, we do not put the min the same category. All terrorist groups attacking a state therefore get a free pass."

IPT, John Rossomando, Hizballah condemns Maronite patriarch's meeting with South Lebanon Army exiles, "Last week's meeting between exiled members of the pro-Israel South Lebanon Army (SLA) and Lebanon's Maronite Patriarch Bechara Rai has evoked a storm of protest from Hizballah and aligned media outlets such as Al-Akhbar, who labeled the ex-SLA members "collaborators." The SLA was a Maronite Christian militia supported by Israel prior to the Jewish state's withdrawal from its Lebanese security zone in 2000. Lebanon prohibits travel to Israel, however, religious leaders are exempt. Many SLA members fled with their families into Israel after the pullout, fearing reprisals from Hizballah or vengeful mobs."

The Osun Defender, Another Attack: Boko Haram Attacks Church, Kill 9, "A Few days hours after suspected Boko Haram members murdered the Emir of Gwoza, Idris Titman, they struck again on Sunday, June 1, attacking a church in Attagara, Gwoza Local Government Area of Borno State and killing nine worshippers. The insurgents who were said to have rode on motorcycles and a truck, stormed the EYN Church (Church of Brethren, Nigeria) at about 9.30am and opened fire on the members, killing 9 people and leaving many with injuries."
6.3.14
DailyMai
l, Jill Reilly,
Boko Haram bomb blast kills at least 30 people at village football competition in north east Nigeria
, Dozens of people are feared dead following an explosion in north-eastern Nigeria, with Boko Haram militants believed to be behind the attack.The attack took place last night after a village football competition in the town of Mubi in Adamawa state.It is one of the three states under a year-old emergency rule imposed by President Goodluck Jonathan to fight Boko Haram, which seeks to impose Islamic rule in Nigeria.
News24
, Kristin Palitza,
Nigeria: Has Boko Haram won the upper hand?
, Nobody is safe in northern Nigeria. Every few days, a different village in a different region is targeted. Islamist extremist sect Boko Haram has positioned insurgents across the entire north - ruthless, heavily armed and seemingly undefeatable. More than 1 000 people have been killed by the militants this year alone. With every week, the death toll rises. The latest attacks, this weekend, saw 102 people killed in Borno and Adamawa, two northern states that have been under state of emergency for over a year."
IPT
, Abigail R. Esman,
The French Jihadist Killings in Belgium: This is Just the Beginning
, "At around 3:50 pm on Saturday, May 24, a man dressed in a blue sweater and baseball cap walked casually into the Jewish Museum in Brussels, Belgium. Pulling a Kalashnikov rifle from a black bag, he shot and killed four people– an Israeli couple, a French national waiting to enter the museum and a Belgian museum volunteer. He then nonchalantly walked away."
6.2.14

AP, Egypt sentences 43 Islamists to prison for attacks, "A court in Egypt has sentenced 28 supporters of deposed Islamist President Mohammed Morsi to life sentences in absentia, and 15 others to three years in prison, over violence during demonstrations.
VOA, US presence in Africa region will only increase - expert, "The US has launched a program aimed at creating domestic counterterrorism units in North and West Africa. The countries involved – Libya, Niger, Mali, and Mauritania – are hotbeds of terrorism and insurgent activity in the region, and their lightly guarded borders make them unwitting training grounds for these groups."

CNN, Al Goodman, Spain arrests 6 suspected of recruiting for terror groups, "Swooping in at 4 o'clock in the morning, Spanish police arrested six Spanish men on suspicion of recruiting and sending 26 radical Islamic fighters for terrorist groups in Syria, Mali and Libya, the Interior Ministry said Friday."

CAIR Da'wa Alert: Dallas News, Hannah DeClerk, Muslim activists walk in Dallas to raise awareness, "On Saturday, a group of about 80 Muslim activists gathered at Reverchon Park in Dallas' Oak Lawn area for a walk to raise awareness about the issue. Walk Against Islamophobia was hosted by the Dallas-Fort Worth chapter of the Council on American-Islamic Relations and a group of young Muslim activists called Enlightened Generations."
Editorial note: As part of post-trial litigation, it was determined by a Texas based Federal Court that CAIR was associated with HAMAS, the Palestinian terrorist group created by the Muslim Brotherhood and sworn to destroy Israel. [Investigative Project on Terrorism] "The government has produced ample evidence to establish the associations of CAIR, ISNA, NAIT, with NAIT, the Islamic Association for Palestine, and with Hamas," U.S. District Court Judge Jorge Solis said in the July 1, 2009, ruling."

All Africa, Daji Sani, Boko Haram kills 15 in Adamawa, "About 15 persons were reported killed by the outlawed Boko Haram in a bomb blast at Kaban,in Mubi, local Government area of Adamawa State. No fewer than 25 victims of the blast were hospitalised."
[Read More]
Muslim Public Affairs Council's Panties In A Bunch Over Fox's "Tyrant"
June 3, 2014 – San Francisco, CA – PipeLineNews.org – The Muslim Public Affairs Council, a controversial Islamist pressure group headquartered in LA, is working in lock-step with the Council on American Islamic Relations [CAIR a known associate of HAMAS] in an effort to censor a new Fox Entertainment series entitled, Tyrant.
The new thriller is set in the Middle East. The plot-line revolves around an America family forced to deal with the incessant violence in that part of the world.
Apparently MPAC and CAIR consider the depiction of one of the main characters - the son of a mythical nation's dictator who returns after a long period of self-imposed exile – as somehow insulting to Islam or defaming the religion's prophet, both of which are serious offenses in Islamic law, the Shari'a.
Judging by the past records of these two groups, what they're seeking isn't an accurate portrayal of matters concerning Muslims. They're desirous of forcing Fox to spin a narrative based upon a make-believe depiction of Islam, i.e., they want "Tyrant" turned into an instrument of da'wa outreach and Shari'a enforcement.
Whether or not Fox will bite remains to be seen, the series opener is set for June 24. We are concerned however, about the network allowing itself to be rolled again by Muslim bully-boys as was the case in the ground breaking series 24 where Islamic jihad was mysteriously reduced to irrelevance after the self-appointed spokesmen for Muslim Americans conducted a scorched-earth campaign of intimidation.
©2014 PipeLineNews.org LLC. All rights reserved.
[Read More]
House In Agreement: Obama Prisoner Exchange Threatens Security Of Americans Abroad
June 3, 2014 – San Francisco, CA – PipeLineNews.org – Reflecting the public's growing disbelief in the ability of this administration to properly secure American interests, today Speaker Boehner chastised the Obama Administration for negotiating with the terrorist Taliban, trading 5 top echelon jihadists for the release of Sgt. Bowe Bergdahl who 5 years ago went missing under curious circumstances.
Quickly following that event it became known that Bergdahl was in the hands of the Taliban [willingly or unwillingly] who occasionally used video footage of him intending to taunt the U.S. into a prisoner exchange, a practice widely recognized as extraordinarily ill advised.
In a terse statement issued today, House Speaker Boehner stated that the President's actions in failing to consult on the matter [as per HR 3034] sends "a signal that it is open season on our fellow citizens, both military and civilian personnel, serving our country abroad so faithfully."
Explaining the logic behind refusing to negotiate with the enemy, the Speaker continued, "While the safety of our deployed civilian and military personnel in Afghanistan is paramount in our minds, we all must be mindful that the United States has diplomatic, civilian, and military personnel deployed in other countries with both challenging security environments and active terrorist networks interested in targeting not just our facilities but our people. One of their greatest protections – knowing that the United States does not negotiate with terrorists – has been compromised."
Upping the rhetoric Boehner charged Obama with misleading Congress, "The administration provided assurances, publicly reiterated by the White House in June 2013, that its engagement with Congress would resume if the prospects for an exchange became credible again."
Obviously Team O lied about its intention to follow HR 3034, requiring Congress to be notified 30 days in advance of any dealing with the Taliban.
As a result of Obama's perfidy, the Speaker is now in support of hearings on the matter, "The administration has invited serious questions into how this exchange went down and the calculations the White House and relevant agencies made in moving forward without consulting Congress despite assurances it would re-engage with members on both sides of the aisle. I support Chairman McKeon's call for hearings on this matter."
[Read More]